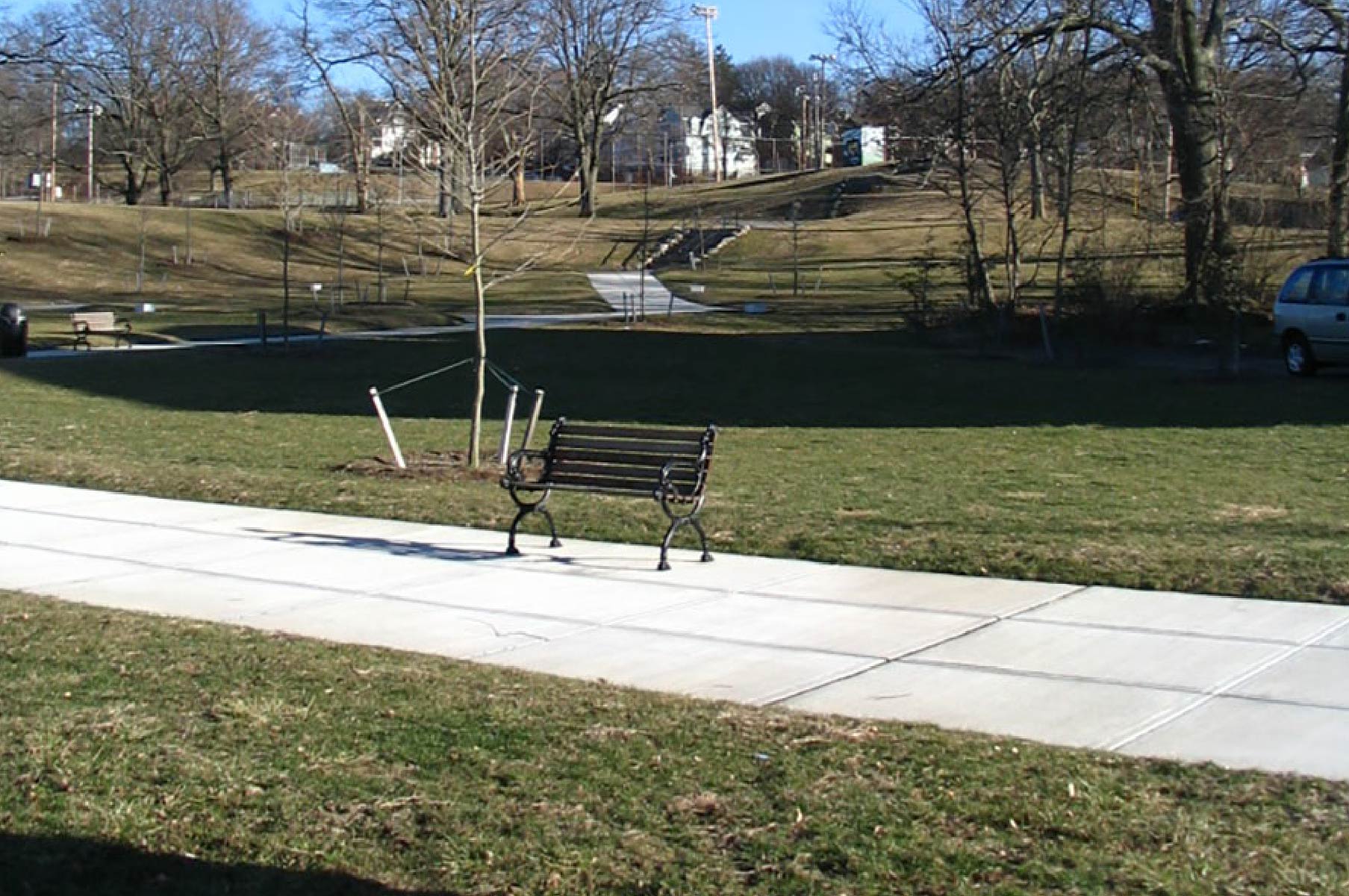 north park

fall river, massachusetts
Located in the Highlands area of Fall River, North Park lies on 25 acres overlooking the Taunton River. The Olmsted Brothers designed the park in 1904 to serve as an active and passive recreation ground for the residents of the city's North End. In its early years, it offered outdoor "gymnasiums" to both men and women, a field house and wading pool, connected by meandering paths and surrounded by groves of deciduous trees. As the 20th century passed, city maintenance budgets declined, and the park fell slowly into a state of disrepair.

In 2005, the City of Fall River hired Martha Lyon Landscape Architecture, LLC to prepare a feasibility study for preserving the park. MLLA worked in partnership with Red Hawk Studio Architects, Inc. and CME Associates, Inc. to study the park's buildings, structural elements, walks, roadways, and plantings, and to assess their condition. The final feasibility study offered a step-by-step guide to restoring the historic landscape and managing its long term care. In 2007, the city began implementing the study by reconstructing the Main Street entrance to the park.