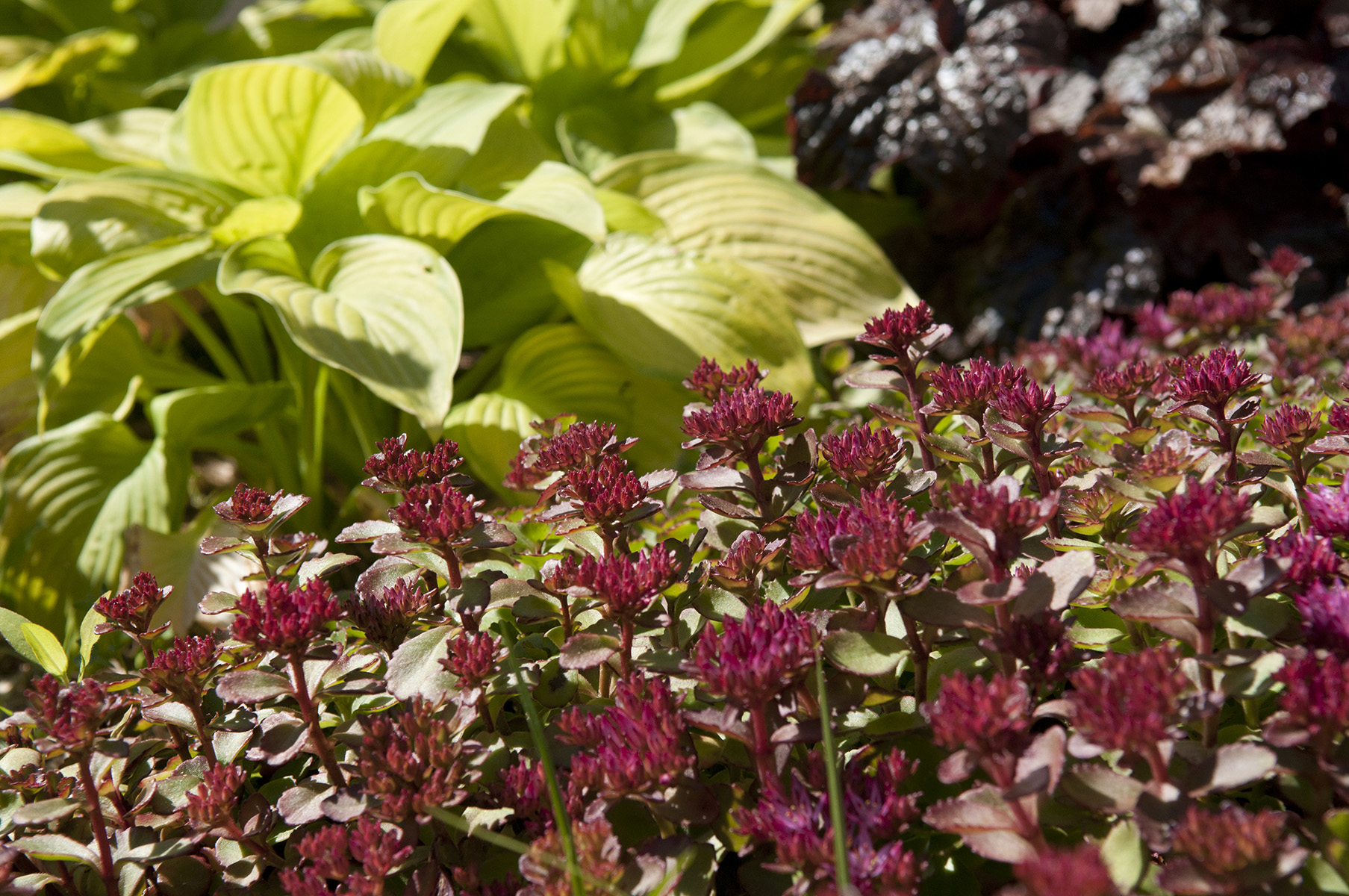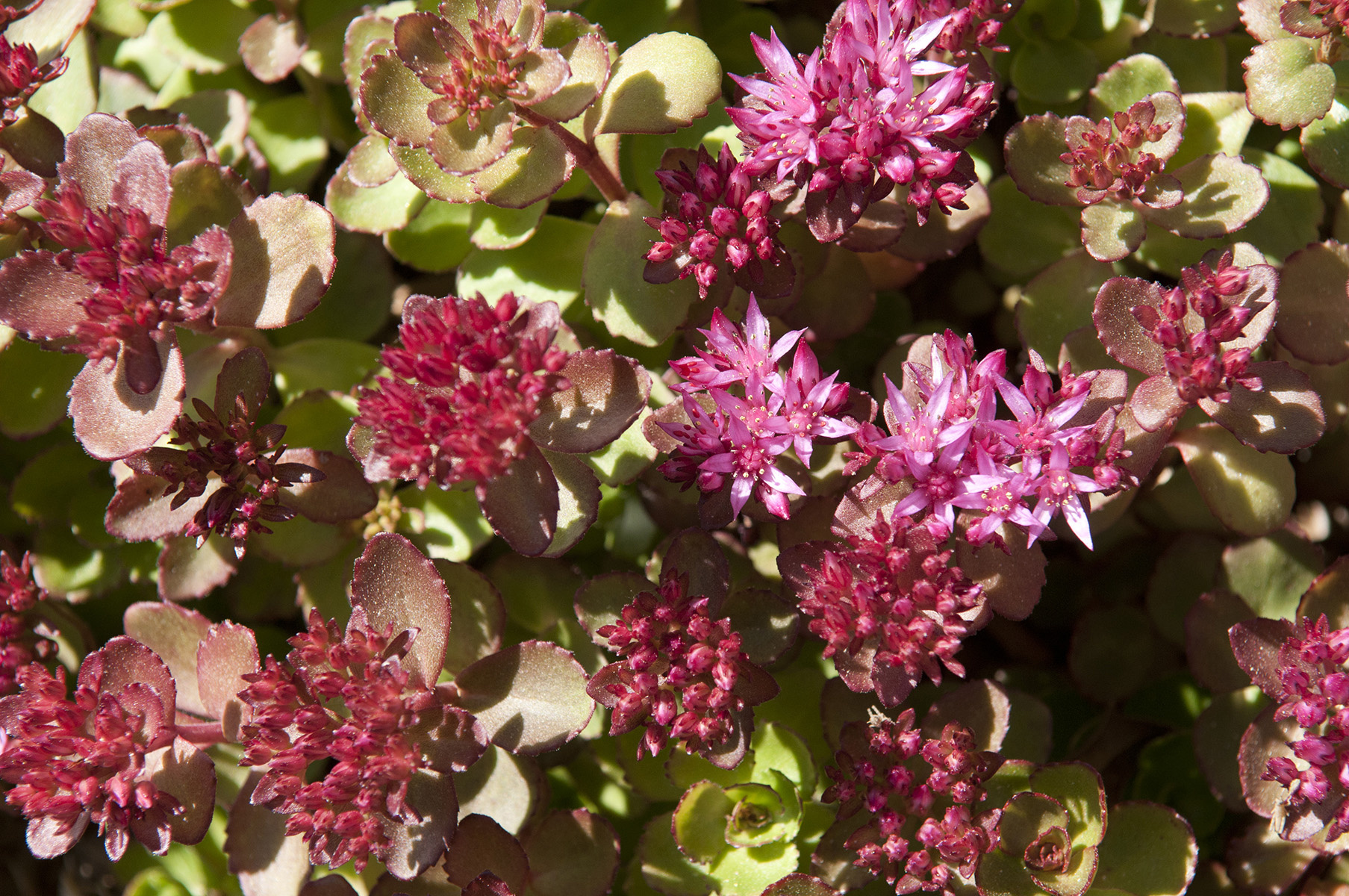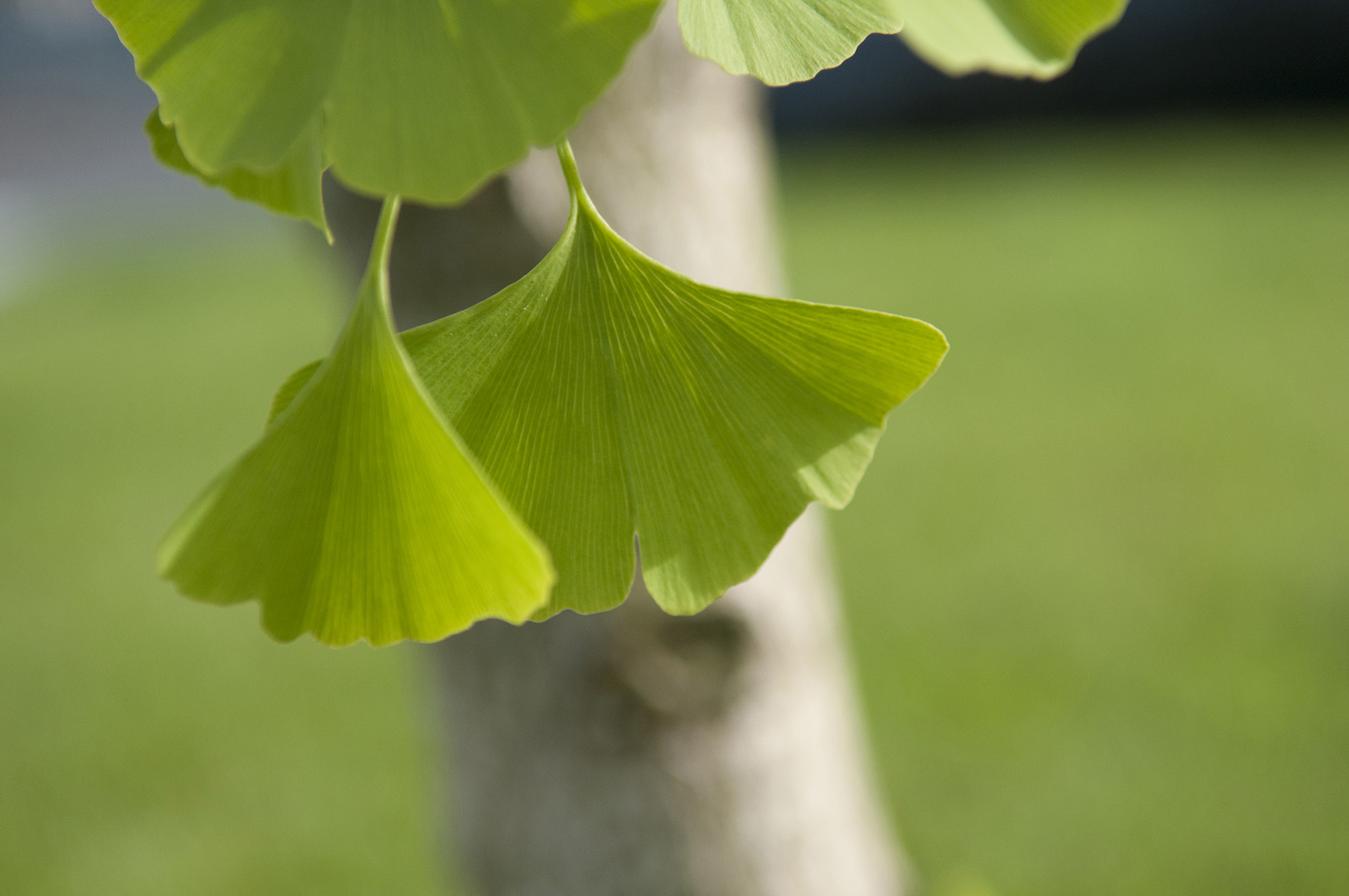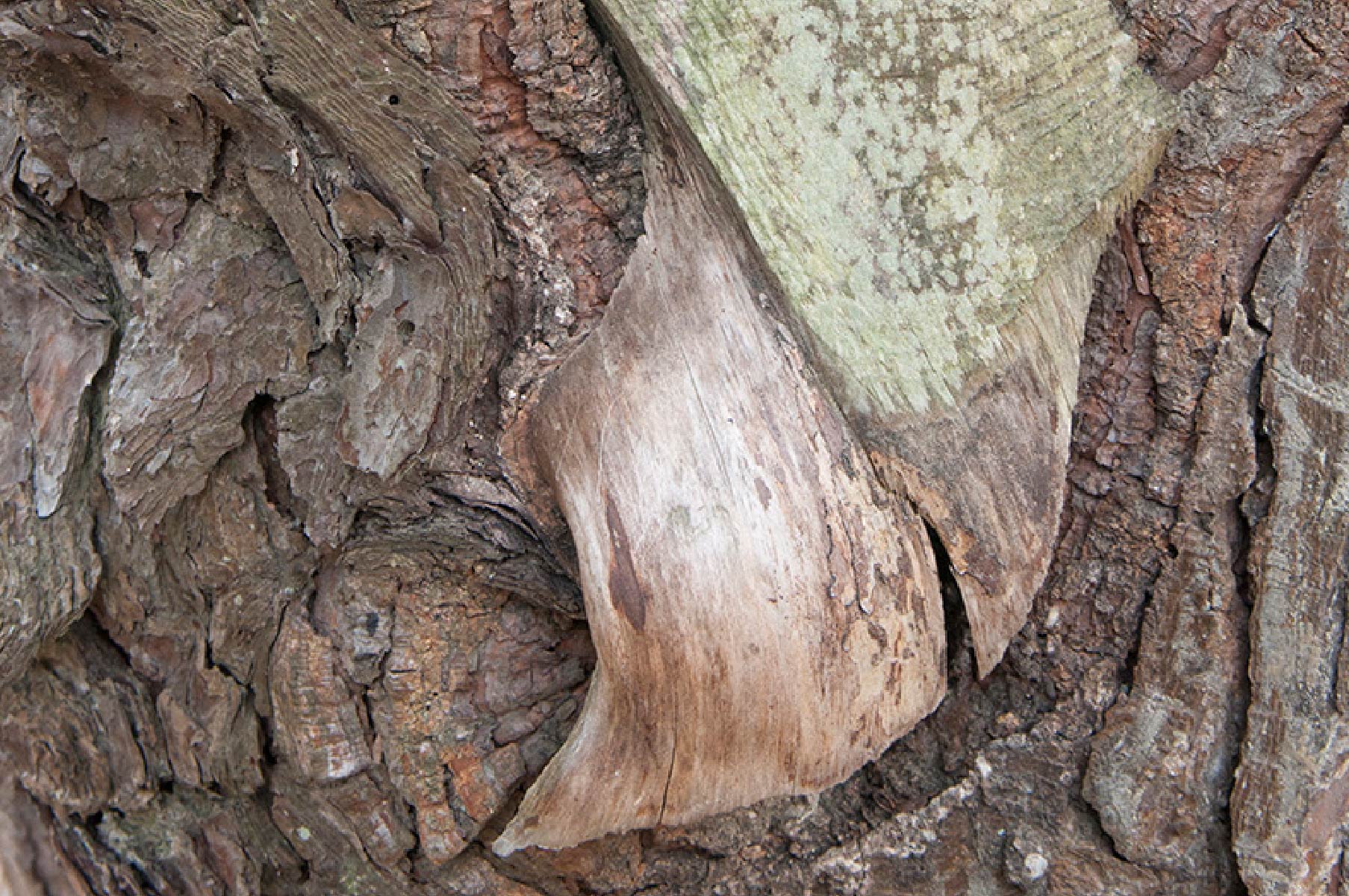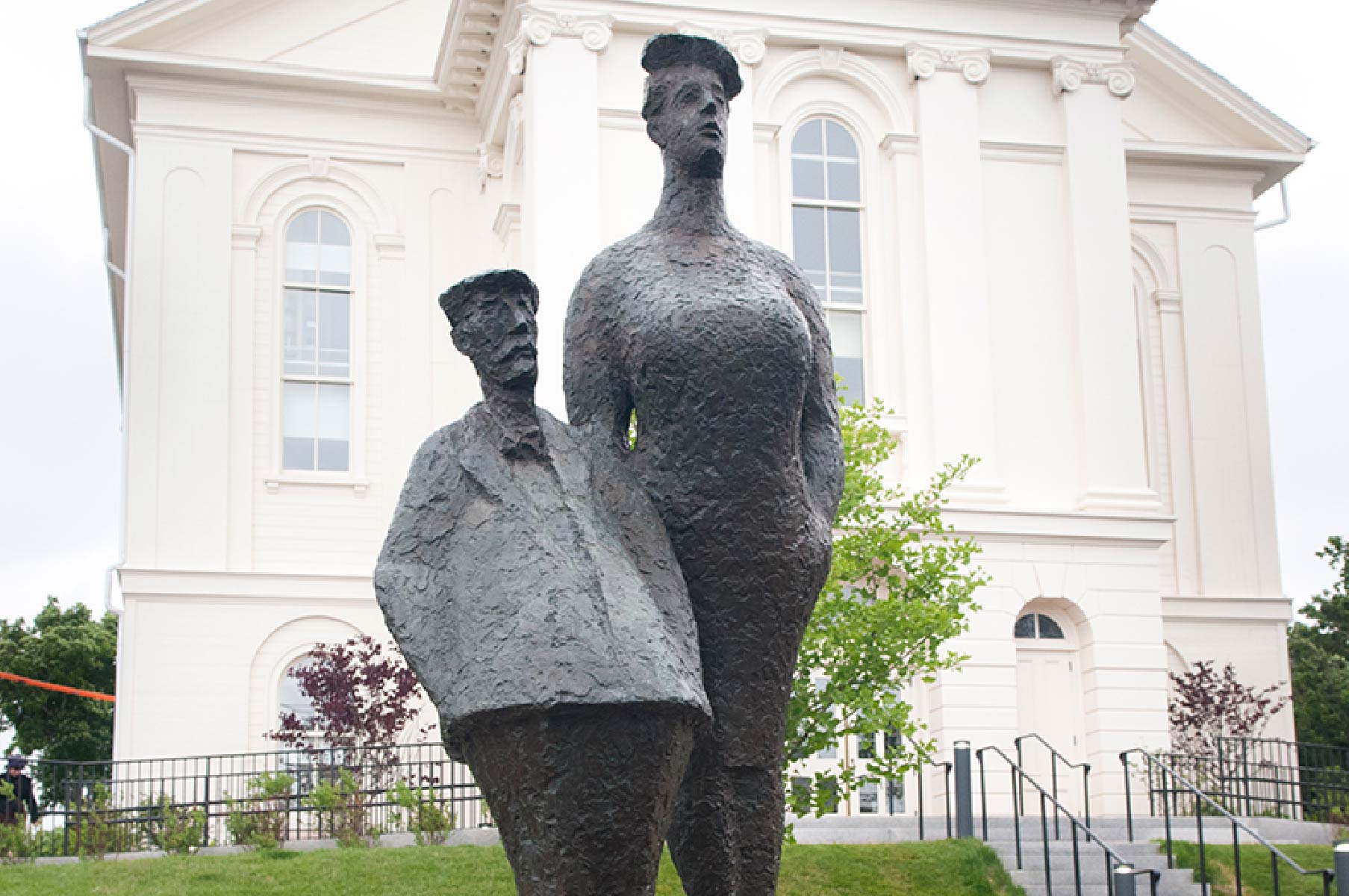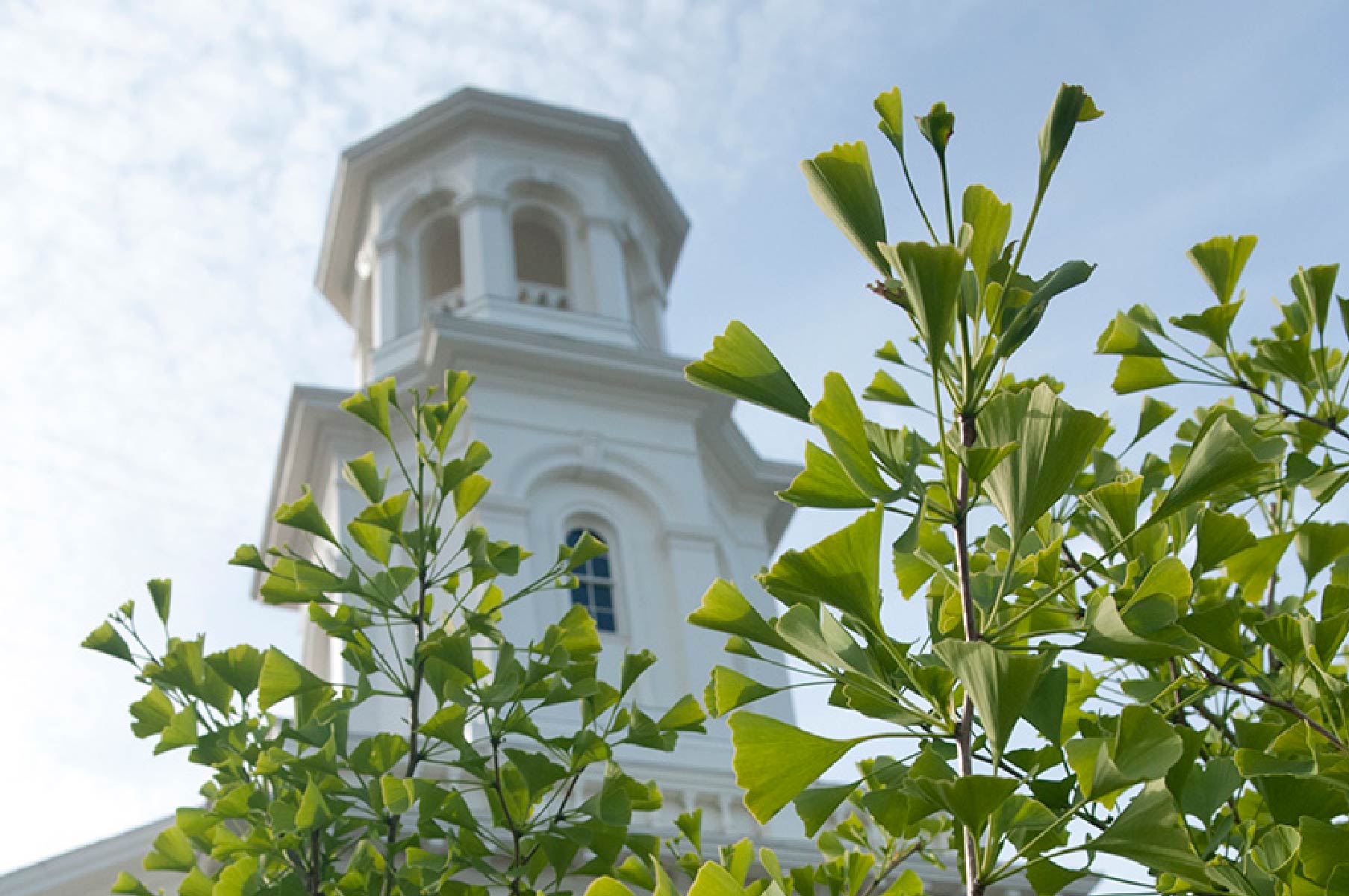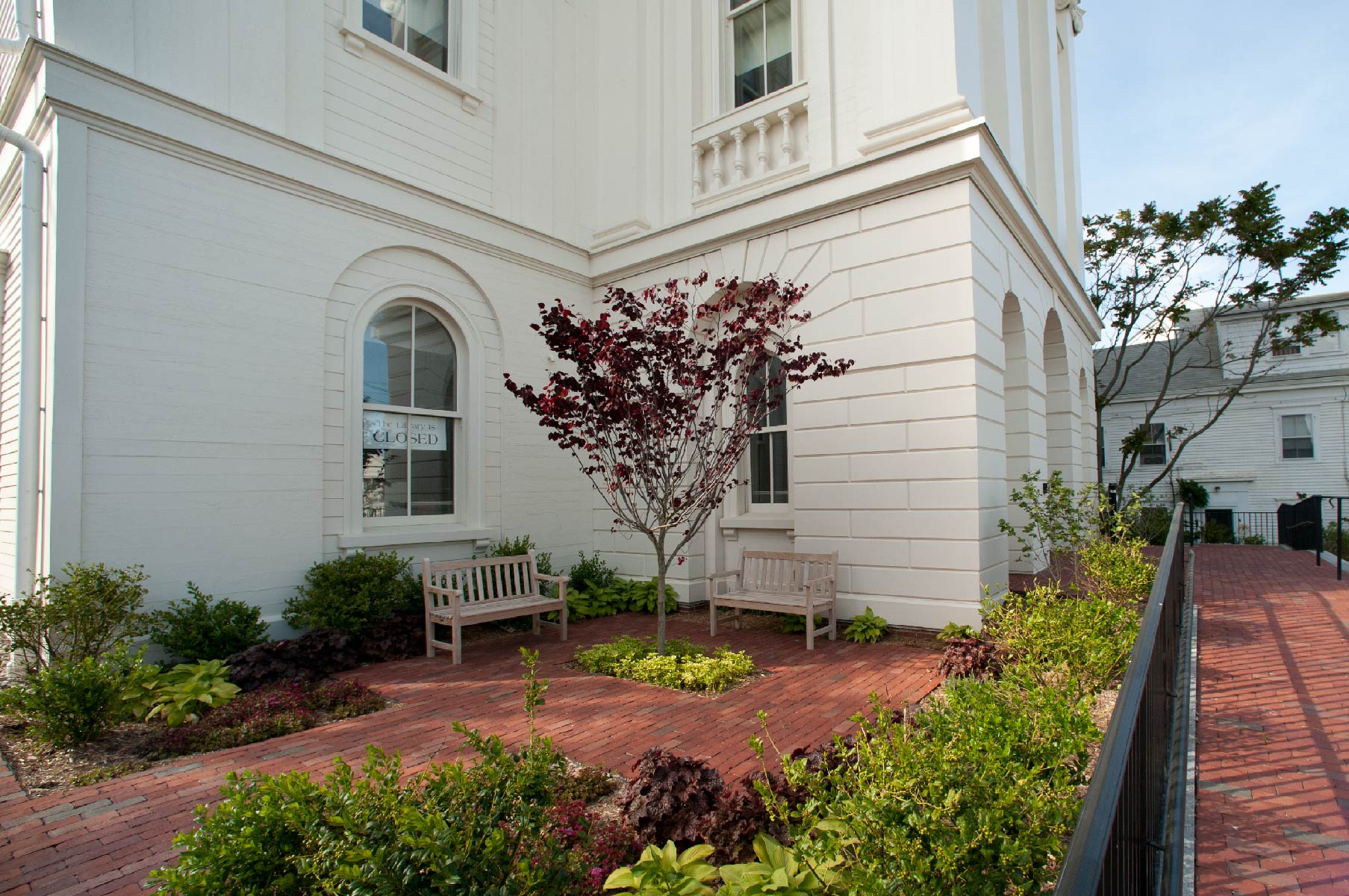 provincetown public library

provincetown, massachusetts
Provincetown's public library is housed in the former Center Methodist Church, a National Historic Landmark built in 1860-1861 on Commercial Street, in the heart of the town. At the time of its construction, the church was believed to be the largest of its kind, with a steeple reaching 162 feet into the air. The steeple's top 62 feet perished in an 1898 gale, but the church remained the Methodists' home into the 1950s. After having several owners and a variety of uses, the church was acquired in 2001 by the Town of Provincetown, and in 2005 opened as the library's home.

Initial renovations did not include the landscape, and in 2008, the Town hired Martha Lyon Landscape Architecture, LLC to prepare a restoration plan. Drawing inspiration from historic postcards and photographs, MLLA designed a gently graded front lawn, supported by a 24" high seat wall at Commercial Street. A brick walkway, ramping to the front door, provides access for persons with disabilities. A pair of "reading rooms" sited on each side of the front door, serve as shady, outdoor quiet spaces for library patrons.