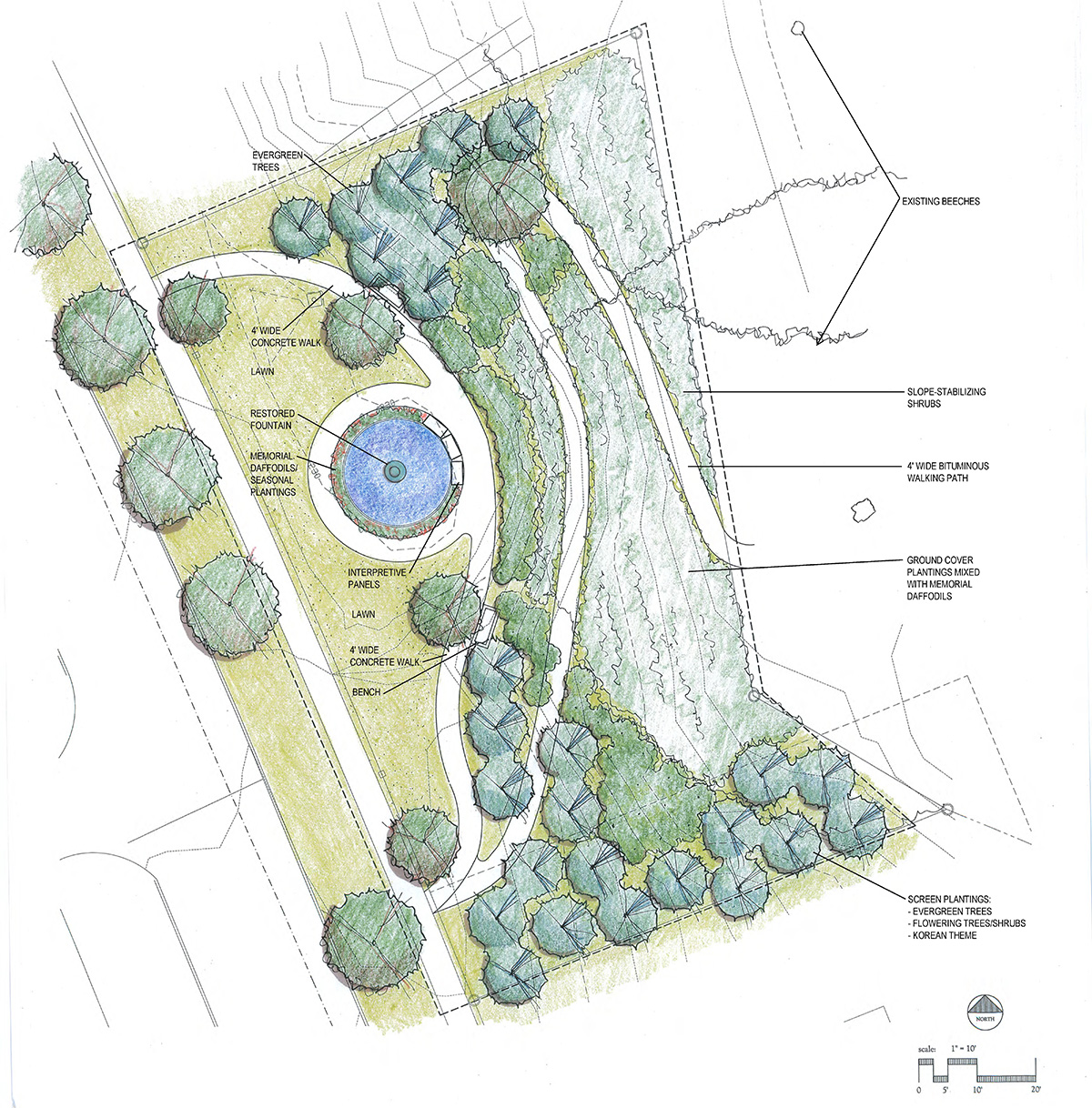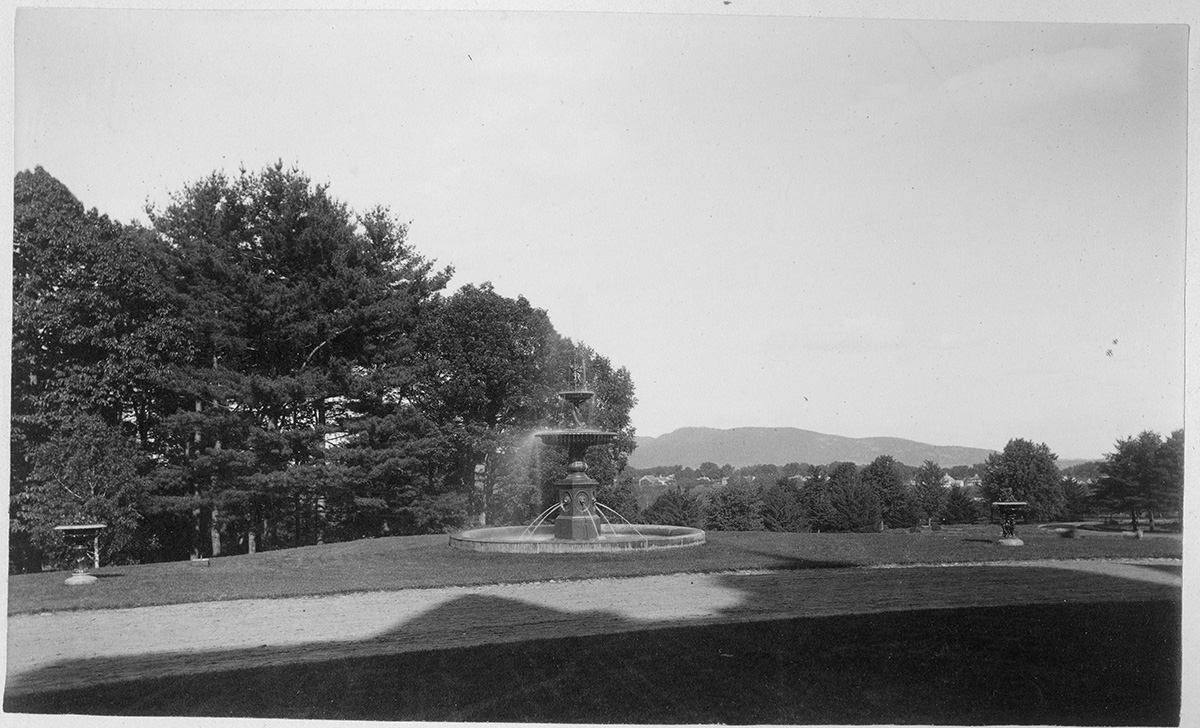 northampton state hospital memorial park

northampton, massachusetts
For nearly 135 years, the Northampton State Hospital treated mental health patients at its sprawling campus on a hill overlooking the west side of the city. The campus's centerpiece was a cast iron fountain, designed by Andrew Handyside, and placed near the central administration building in 1876. When the hospital closed in 1993, the fountain was abandoned and later removed. Gradually, most of the hospital's original buildings came down and in their place emerged a new mixed-used development, "Village Hill."

To commemorate the hospital and provide a park for Village Hill residents, the city formed a committee and charged it with designing and building a 1/4-acre park. Martha Lyon Landscscape Architecture designed the park landscape, creating a pathway leading to and circling the restored fountain, and planting trees to form a backdrop. Seating and interpretive signs will provide amenities to visitors, and a massing of daffodils will honor the over 65,000 former patients and staff.