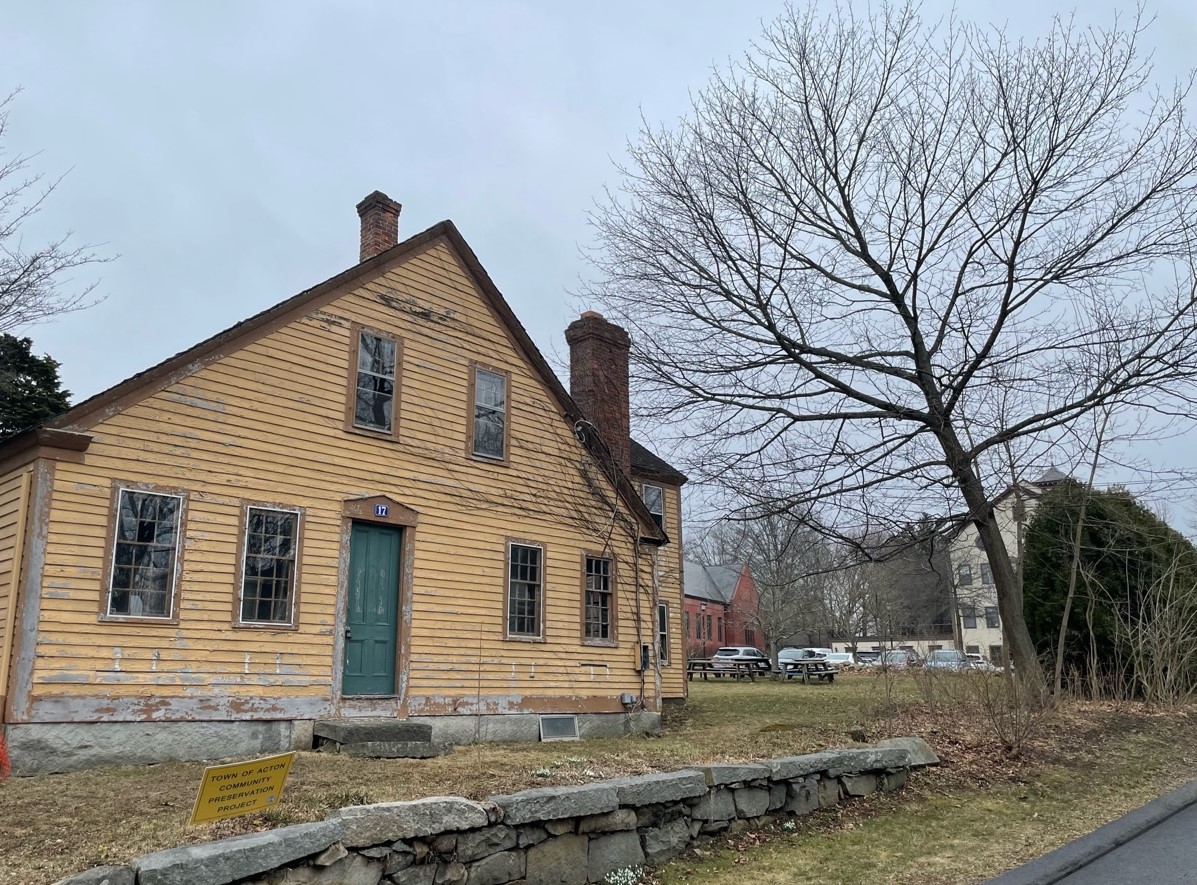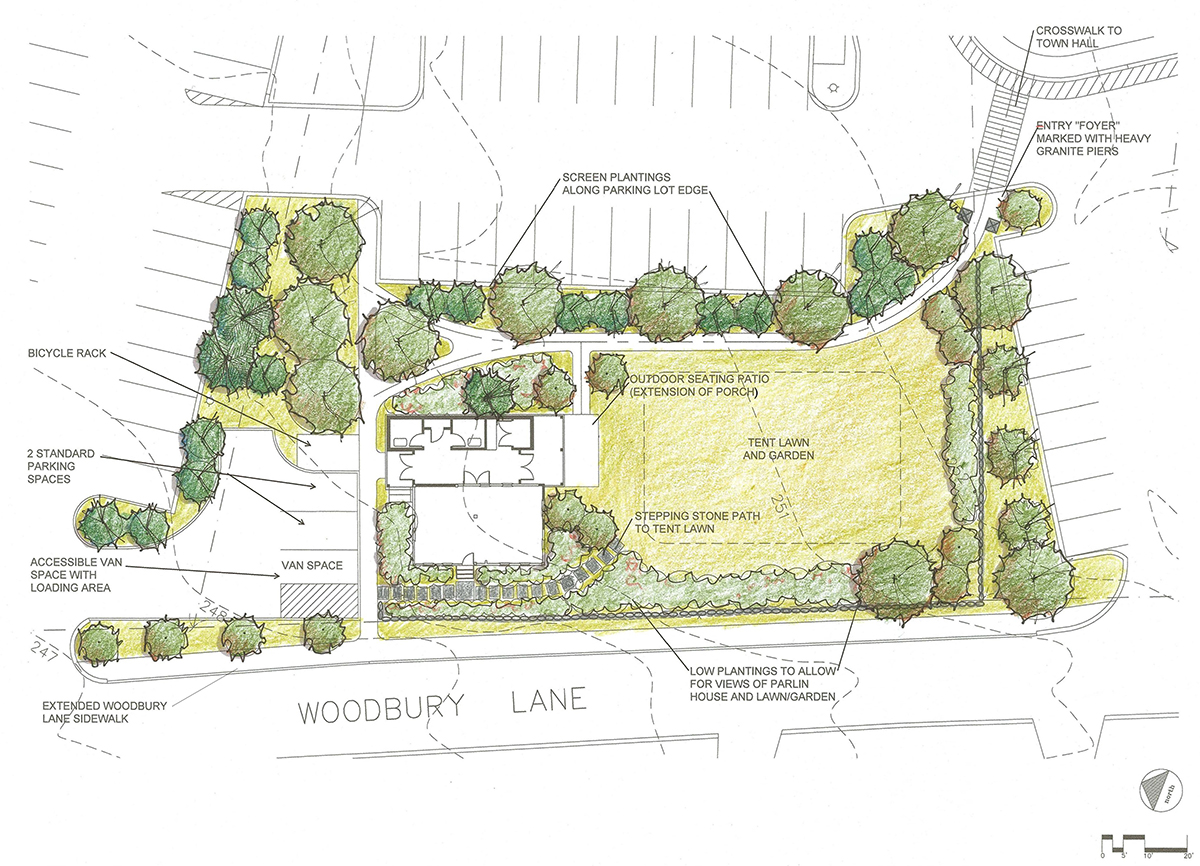 Asa Parlin House

Acton, Massachusetts
Nestled behind Acton's civic complex on historic Woodbury Lane, the Asa Parlin house is a contributing resource in the Acton Centre Local Historic District. Constructed ca. 1860, the wood-frame house was home to Asa Parlin, a merchant and caretaker of nearby Woodlawn Cemetery, and descendant of Acton's first settlers. In 1996, the town purchased the house with the intent of creating additional space for library events and accommodating a cultural center.

After many years of deliberations over the best use of the house, the town hired Red Hawk Studio Architects, Inc. and MLLA to prepare an adaptive re-use plan for the property, one that preserved the building exterior, rehabilitated the interior for public events and education programs, and provided both expansive and intimate outdoor spaces for gatherings. RHSA designed a small, partially open-air structure to be built on the back of the house, and included plans to preserve the house's historic core, including the façade fronting Woodbury Lane. In the landscape, MLLA reconfigured on-site parking, connected the house to the larger civic complex via a system of pathways, and created a gently sloping tent lawn area to accommodate larger congregations. The plan was accepted, approved, and endorsed by Acton's Design Review Board and Historic District Commission.