remember

Memorials, Cemeteries, Burial Grounds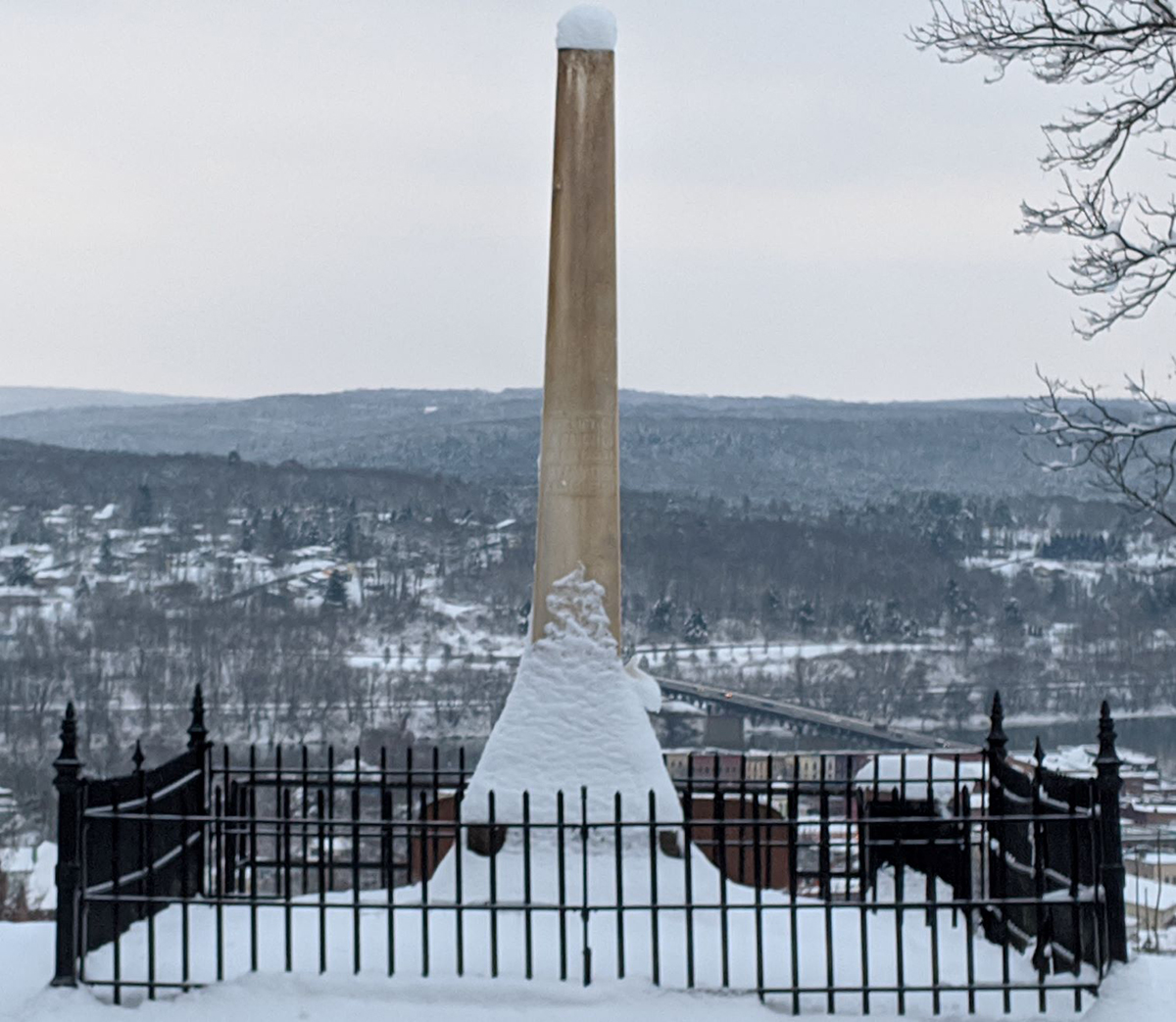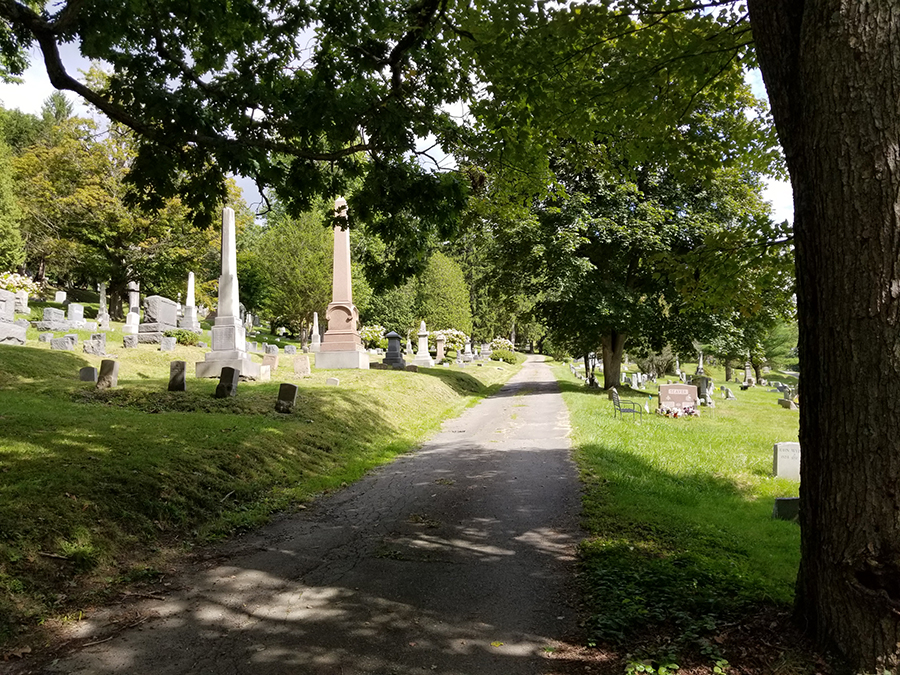 Evergreen Cemetery

Owego, New York
Established in 1851 as a nondenominational burial ground accessible to all citizens, Evergreen Cemetery covers 60.85 acres in the Village of Owego, part of the Town of Owego, in Tioga County, New York. The property lies along the south slope of East Beecher Hill and overlooks the village, Owego Creek, and the Susquehanna River. Designed in the rural cemetery style, its features include gently rolling, tiered topography, an array of tree and shrub species, and monuments and markers of many different materials, sizes and styles. The graves of many of Owego's citizens, both prominent and lesser known, appear throughout and help to document over 150 years of town history. To officially recognize its importance, the village nominated Evergreen Cemetery to the National Register of Historic Places and achieved the honor in 2002.

Over the past twenty years, Owego residents have become increasingly concerned about the
cemetery's condition. While crews have continued to mow lawns, the property's age, combined with
ongoing exposure to harsh weather, has led to deterioration. Complicating this condition is the lack of
funds to develop existing cemetery land for new interments. In response, the village established an Evergreen Cemetery Committee (ECC) that identified the need for a Cultural Landscape Report, a comprehensive document that established priorities for preserving the landscape over the long-term. Martha Lyon Landscape Architecture, LLC worked with the ECC over twelve months to create the CLR. Tasks included researching and documenting Evergreen's historical development, assessing existing conditions, and devising recommendations for twelve treatment projects.