remember

Memorials, Cemeteries, Burial Grounds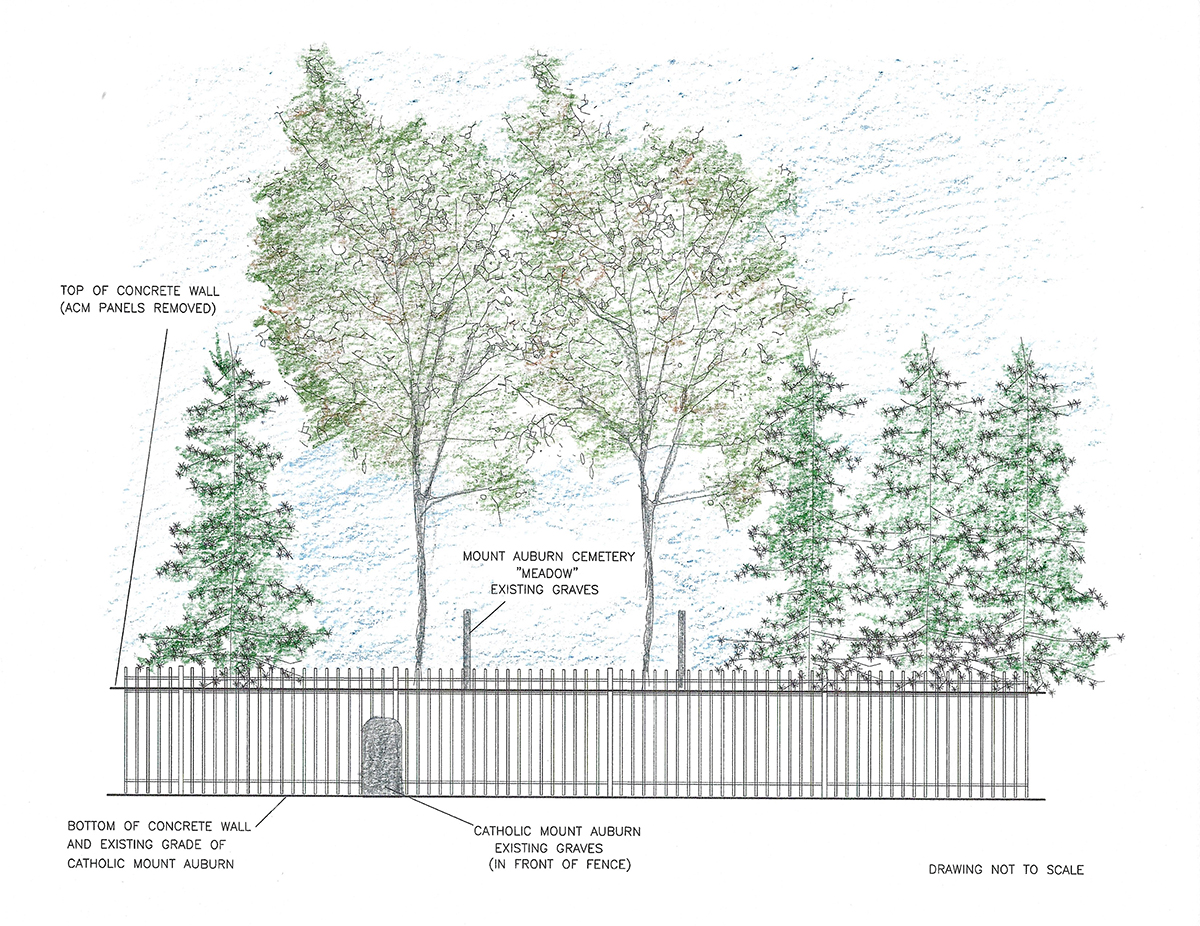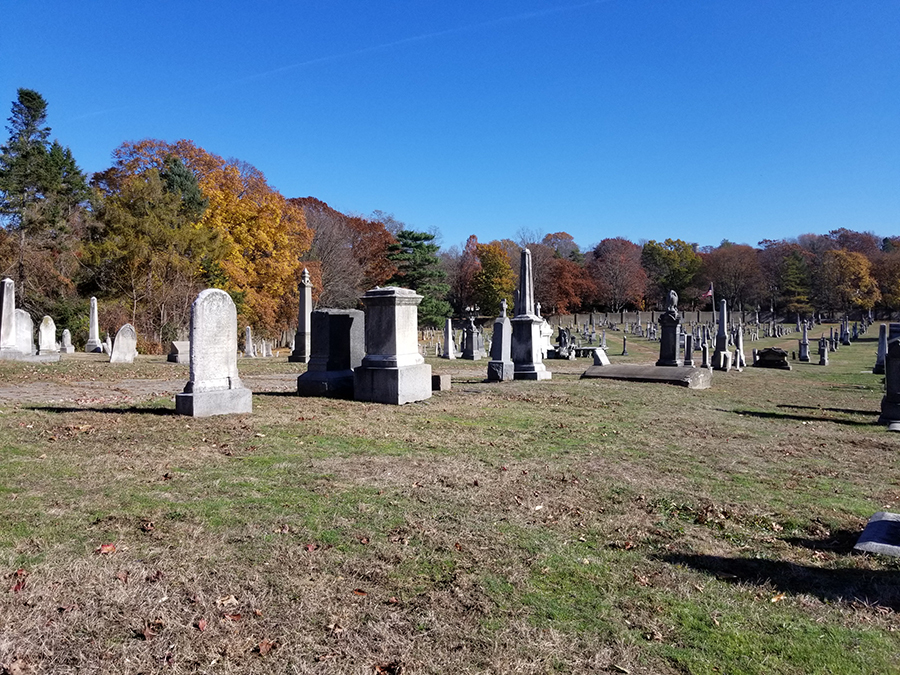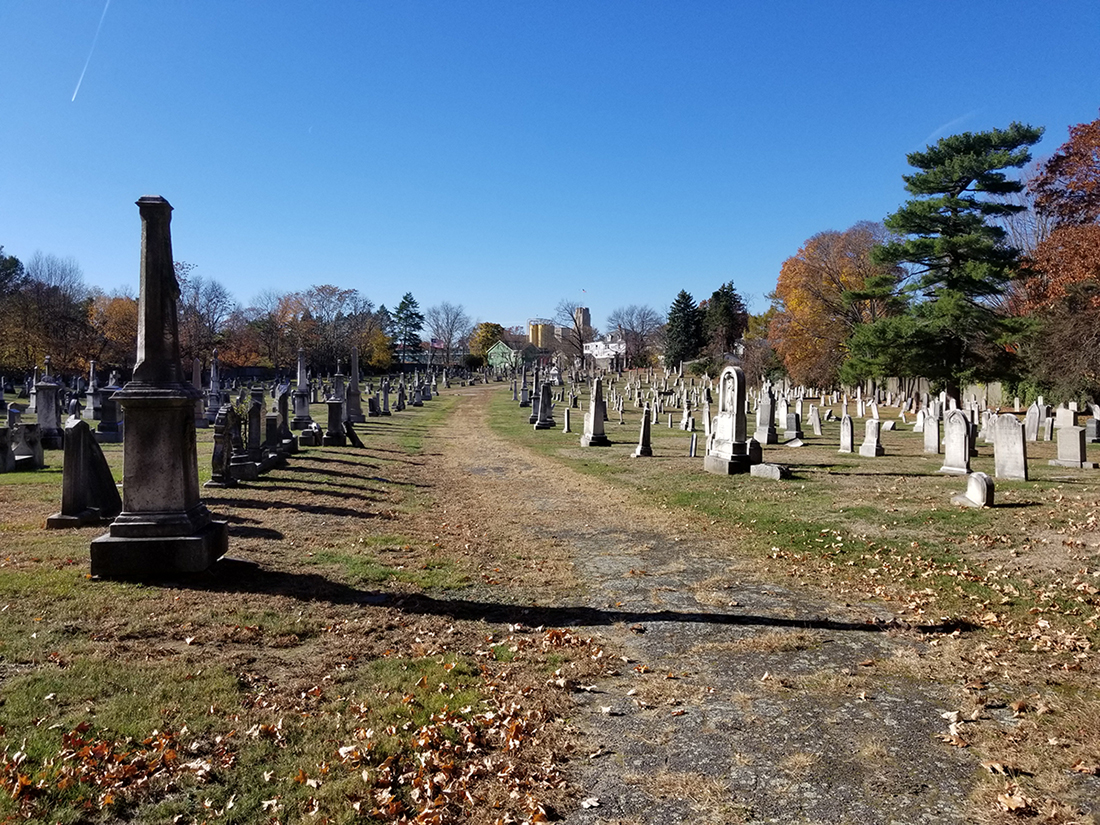 Sand Banks/Catholic Mount Auburn Cemetery

Watertown, Massachusetts
Established in 1854 by Irishman Patrick Denvir, a Charlestown-based undertaker, Catholic Mount Auburn Cemetery is one of the Boston area's first cemeteries created to serve its growing Catholic population. Located in Watertown at the terminus of Cottage Street, the 6.84-acre property holds the remains of thousands of predominantly Irish immigrants and their children, a majority interred during the last decades of the 19th century. While the original layout allegedly provided for 5,361 burials, it is likely that the cemetery contains between 16,000 and 23,000 interments. Referred to early on as "Calvary Cemetery" and "Sand Banks," the cemetery is known today as Catholic Mount Auburn, reflecting its
location near Mount Auburn Street, and the beautifully stewarded and preserved Mount Auburn Cemetery, bordering on the east, south, and west sides.

Despite its significance in the history of Boston's Catholic community, Sand Banks fell into a state of disrepair, receiving minimal care throughout the 20th century. To address this, the property's manager, Catholic Cemetery Association of the Archdiocese of Boston (CCA), set aside funds to develop a landscape master plan and hired Martha Lyon Landscape Architecture, LLC to oversee the effort. MLLA researched the cemetery's history, assessed existing conditions, and developed a treatment plan for restoring the landscape. Central to the plan was a proposal to provide a more dignified setting for Sand Banks, achieved by improving the main entry gates, and upgrading the boundary between Sand Banks and Mount Auburn Cemetery.