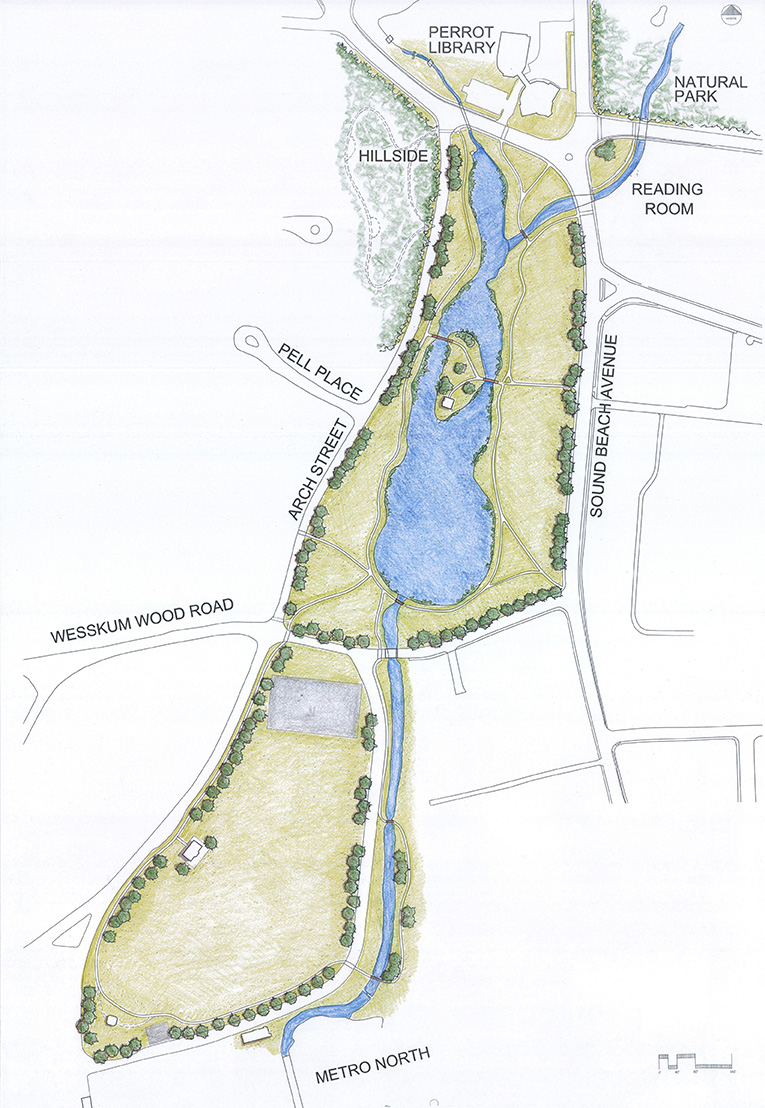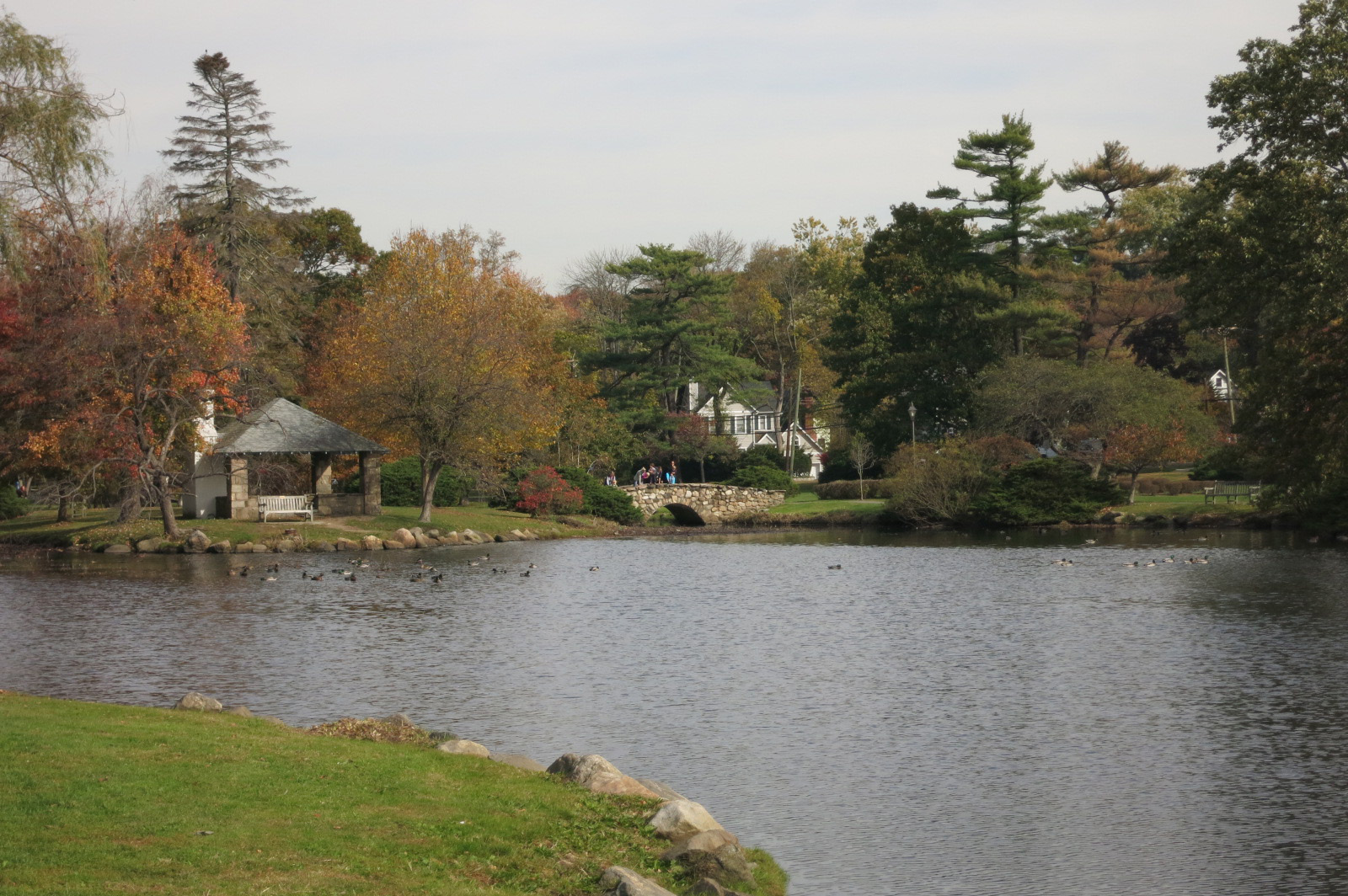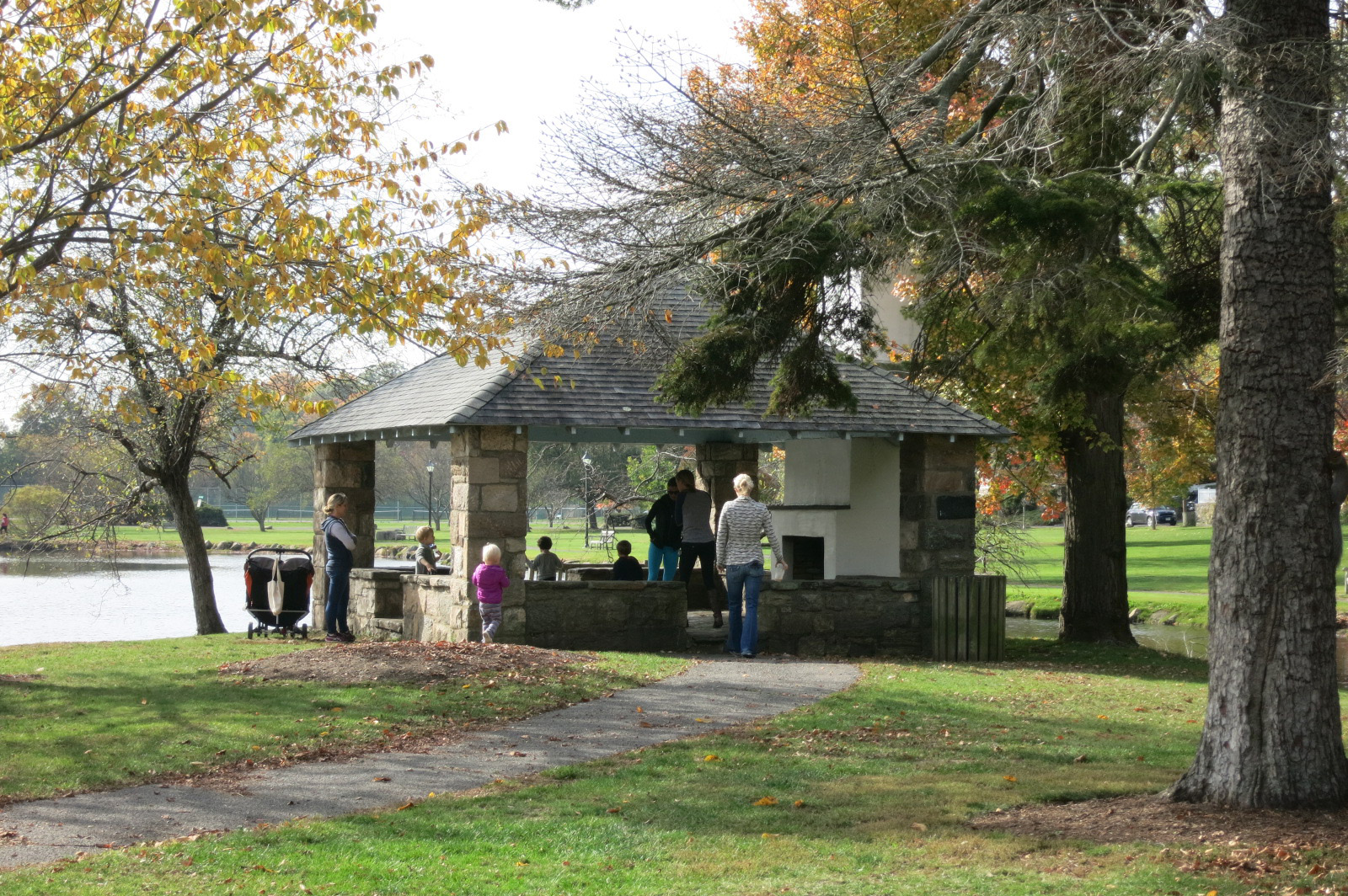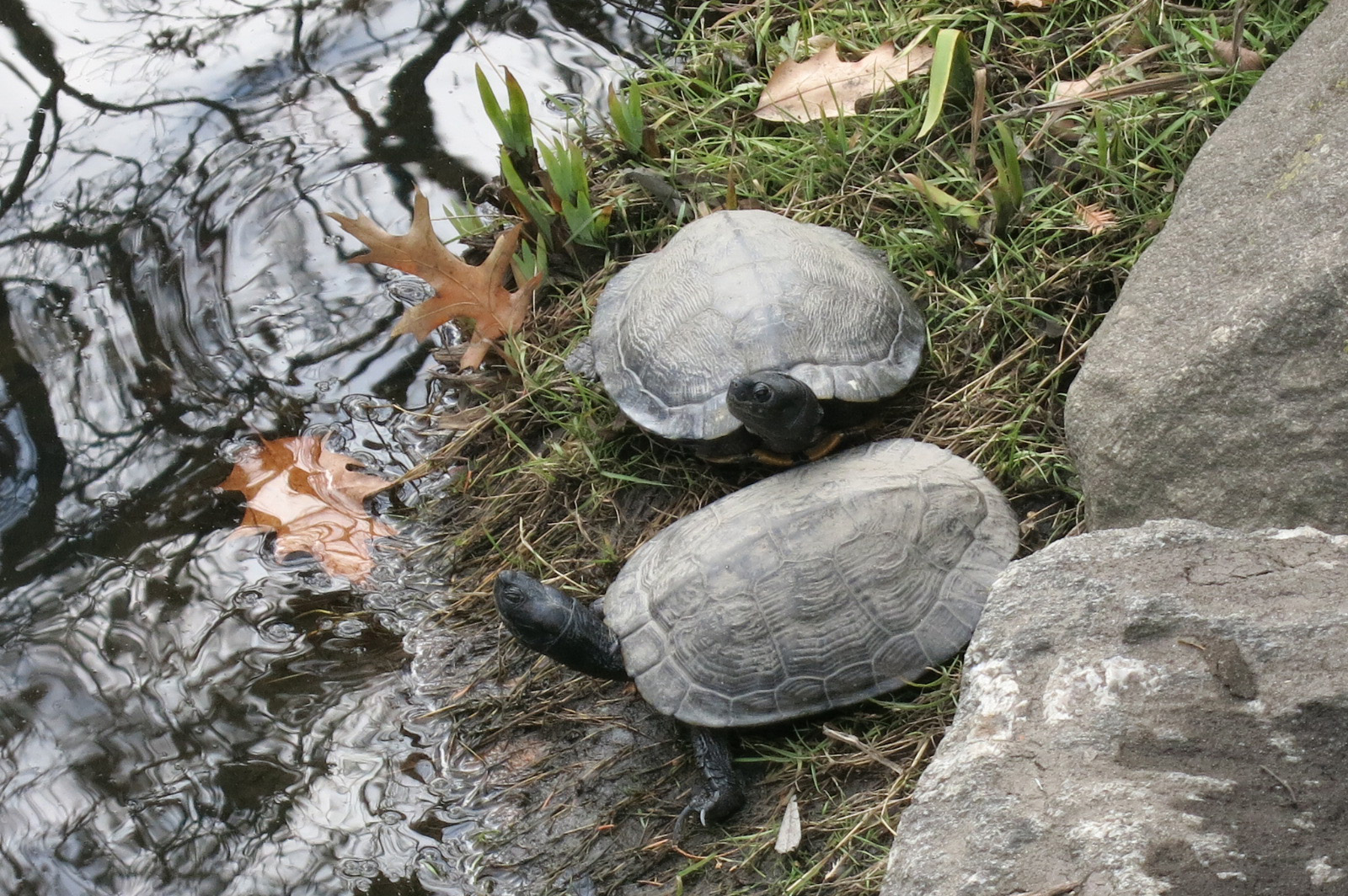 binney park

greenwich, connecticut
Binney Park lies on twenty acres along Sound Beach Avenue in the heart of Old Greenwich. Edwin Binney, a New York industrialist and long-time summer resident of Sound Beach, acquired the land in 1929, designed the park landscape and oversaw its construction. He transformed a swamp into a passive recreation space, complete with a pond, a rustic shelter, stone bridges, and many ornamental shrubs and shade trees. For over 80 years, Binney Park has hosted miniature sailboat regattas and skating parties, and has provided a backdrop for many wedding party photographs.

Recently, rising sea levels have led to increased flooding in the park, and as a result, much original plant material specified by Edwin Binney has perished. While still a popular gathering spot, the park appears worn. In response to this condition, the Town of Greenwich began working with Martha Lyon Landscape Architecture in 2014 on a two-step effort to restore the Binney Park landscape. In 2014, MLLA developed a master plan, outlining a phased approach to restoration. High priority on the list of recommendations was a plan to re-plant the park. In 2015-2016, MLLA prepared this plan, utilizing a palette of hydrophylic (wetland) and salt-tolerant species. The plan included several ornamental feature areas, including a native plant garden, intended to attract visual attention of passersby.