remember

Memorials, Cemeteries, Burial Grounds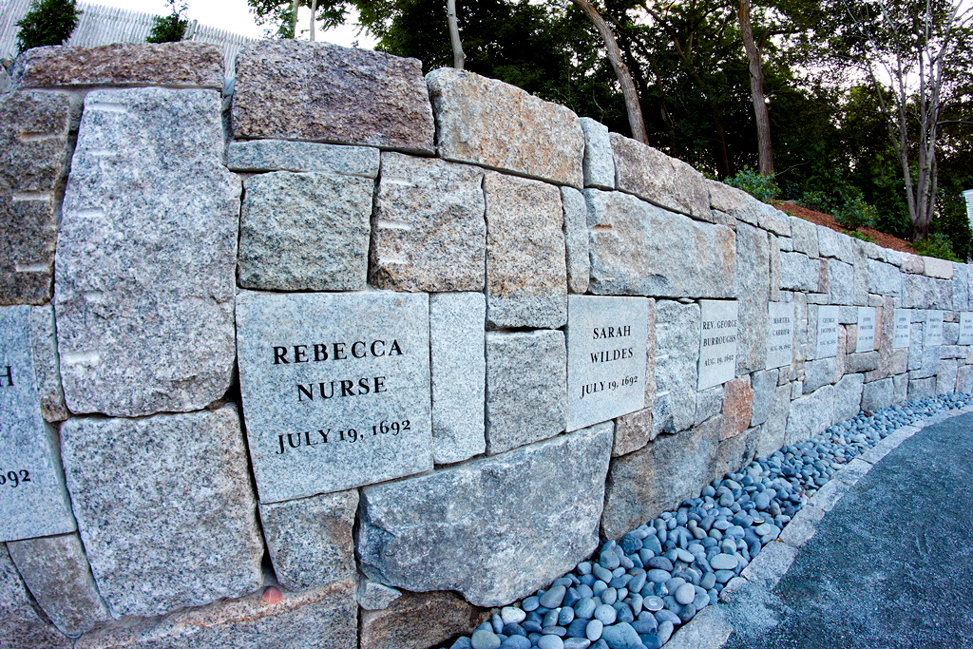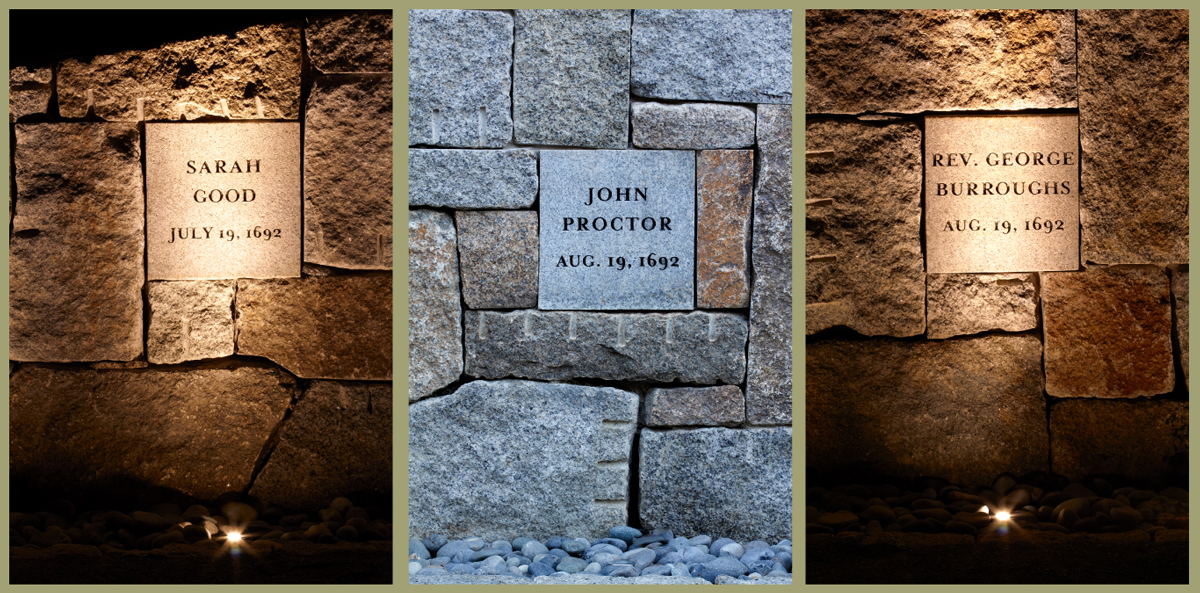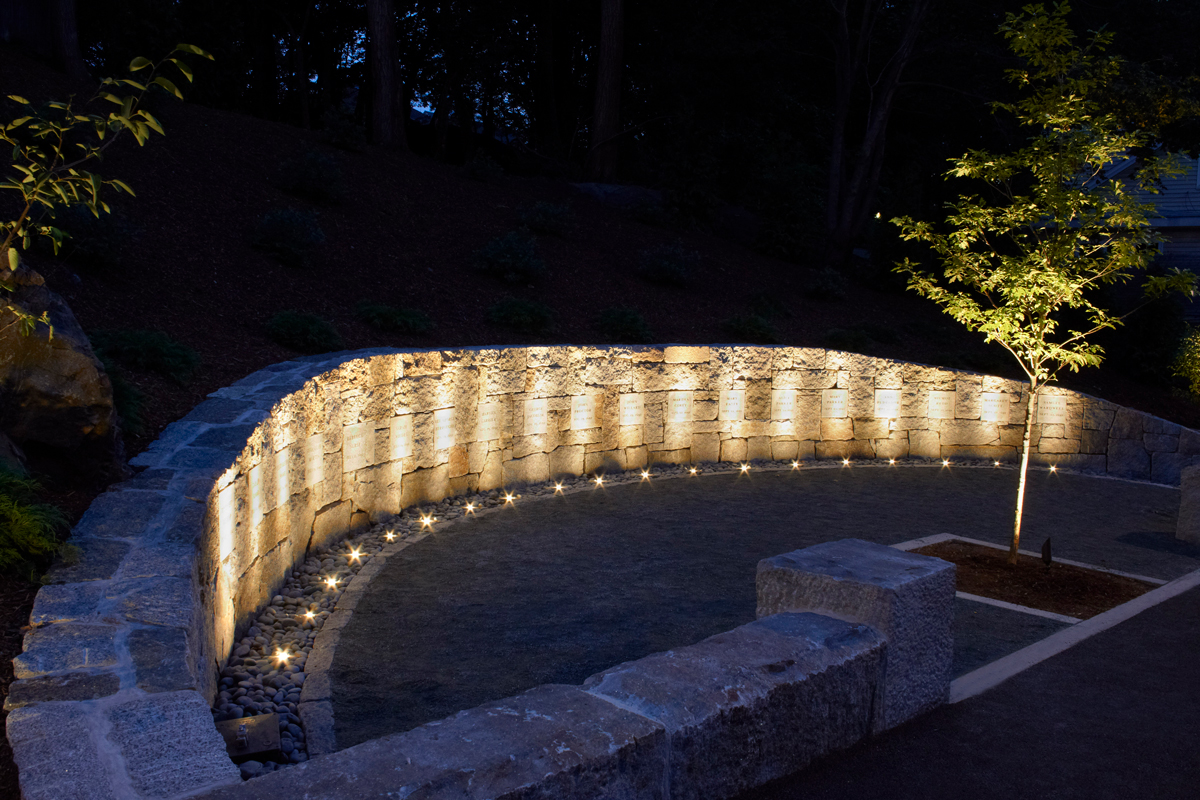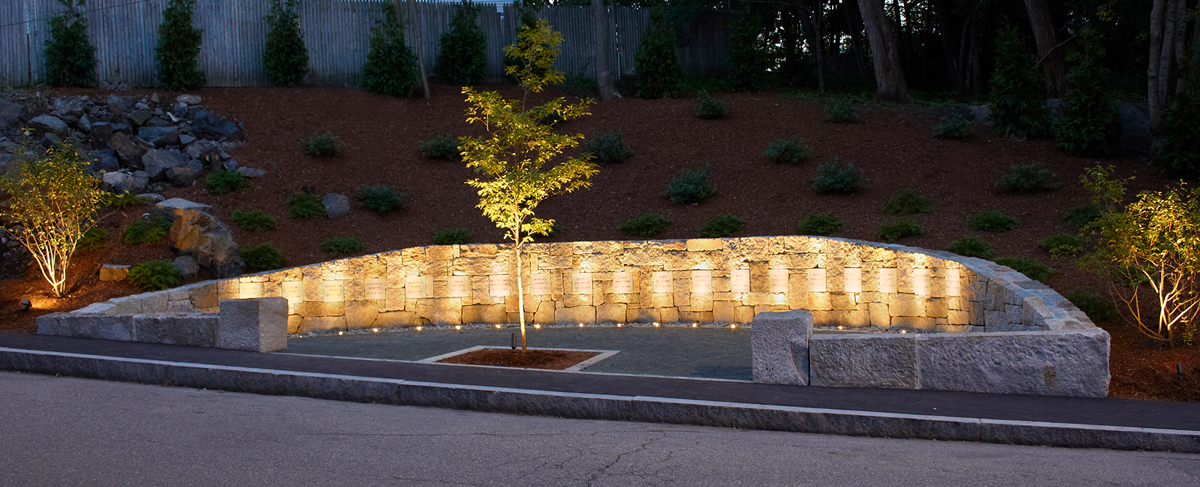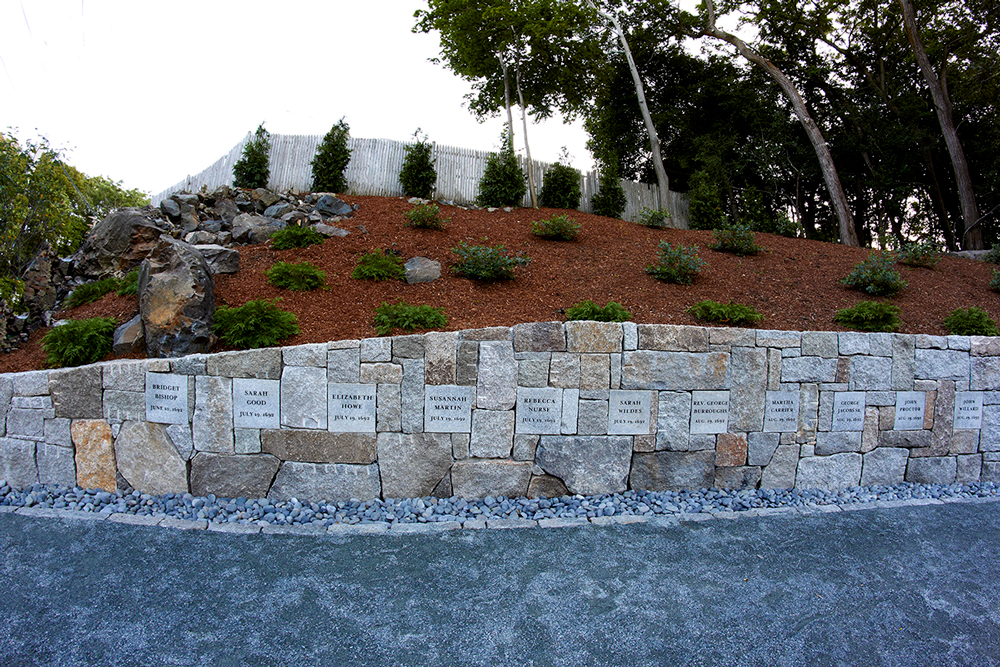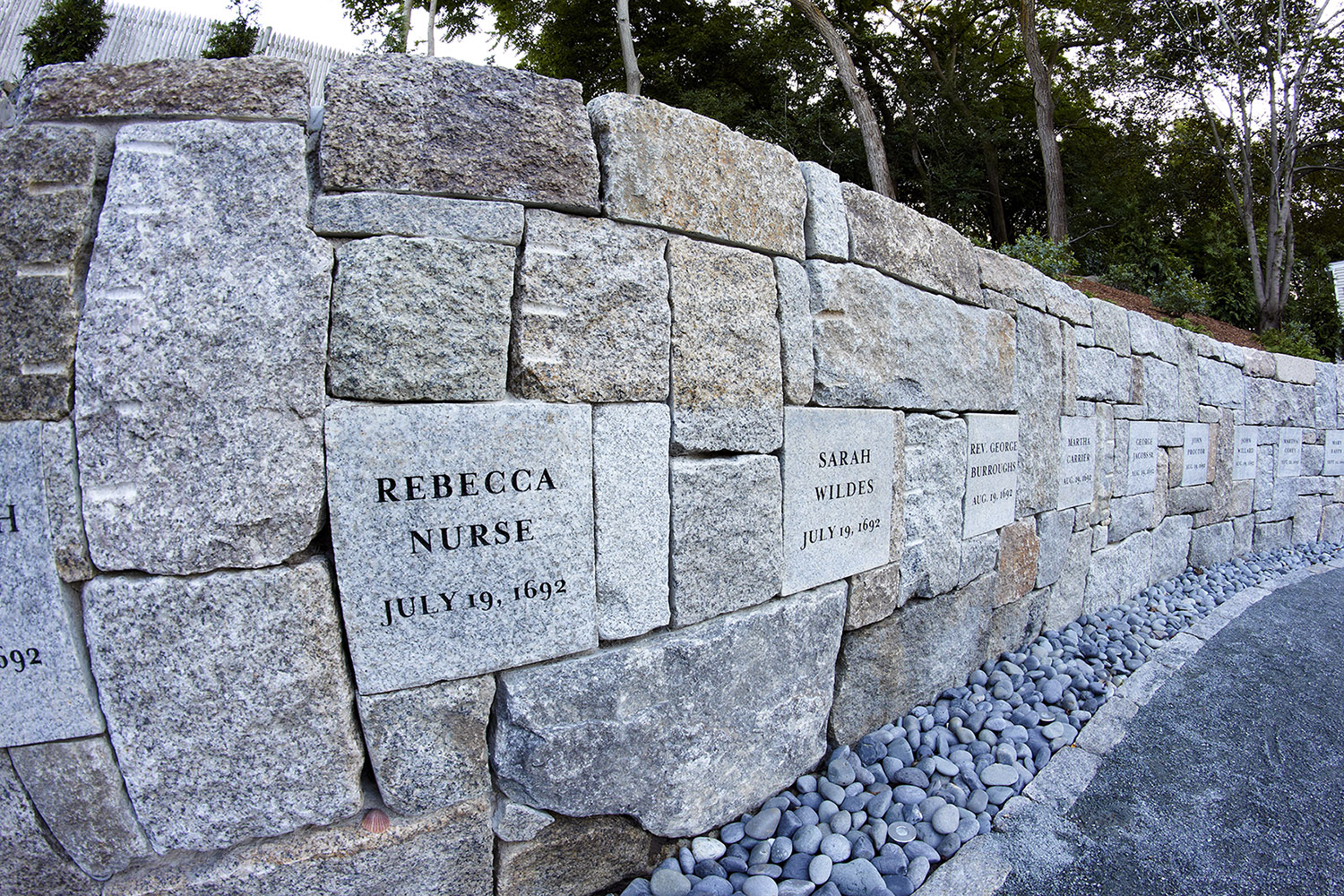 Proctor's Ledge Memorial: Site of the 1692 Salem Witch Trial executions

Salem, Massachusetts
In late 2015, a team of historians and geographers determined the precise location of the Salem witch trial executions. In the summer of 1692, nineteen women and men were hanged following the accusation and conviction of practicing witchcraft. The site, known as Proctor's Ledge, stood outside the Village of Salem, on a rocky outcrop. Salem had purchased the land in the 1930s, but until 2015, had not made an effort to improve the site.
In early 2016, Martha Lyon Landscape Architecture began work on the design of a memorial at Proctor's Ledge. The process involved extensive interaction with the local residents of the surrounding area, as well as Salem tourism organizations and descendants of the victims. The resulting design took the form of a crescent-shaped granite block retaining wall, set into the ledge's slope, creating an intimate plaza. Nineteen stones, one for each victim, were inscribed, with small lights placed below each to shine up on the stones at night. A single white oak, planted at the edge of the plaza, symbolized the tree used in the execution. Native trees and shrubs, including shadblow serviceberry and aromatic sumac, rim the back and sides of the wall. Dedication took place on July 19, 2017 with nearly 500 in attendance.
Newspapers
across the United States covered the story as did
National Public Radio (WBUR),
Smithsonian Magazine,
and
Landscape Online.