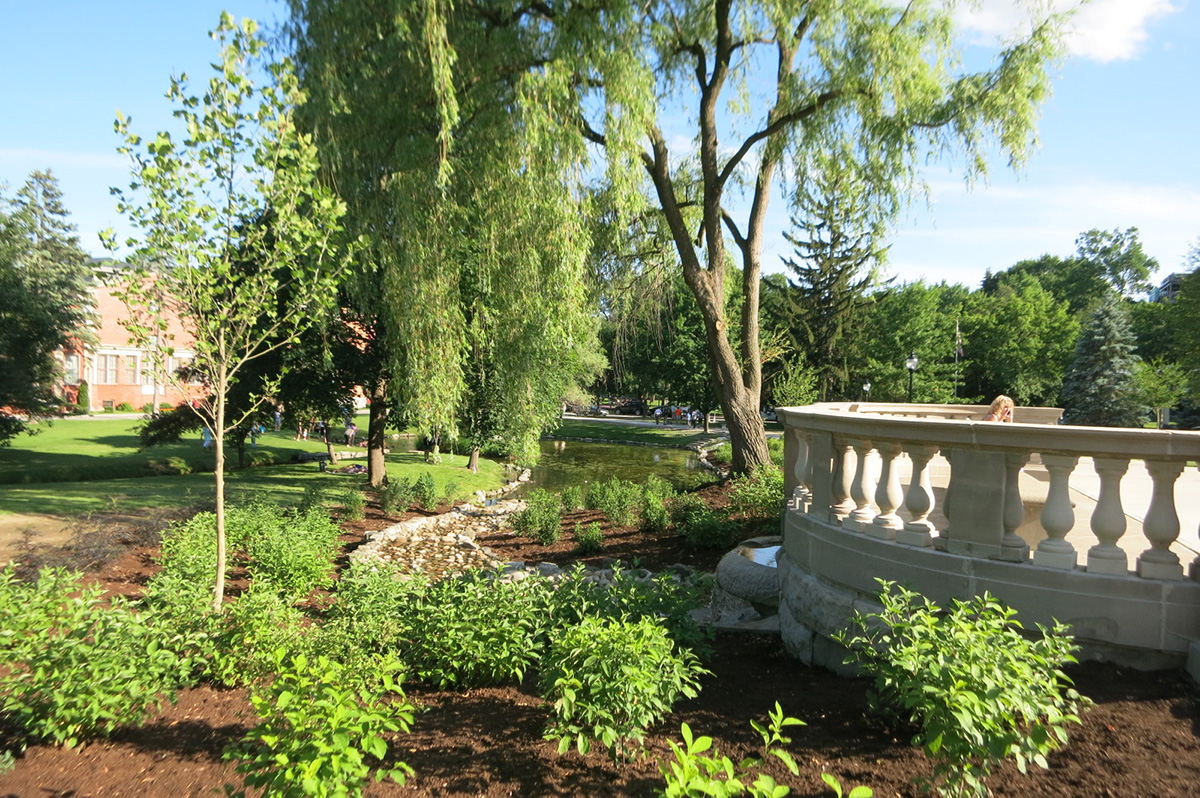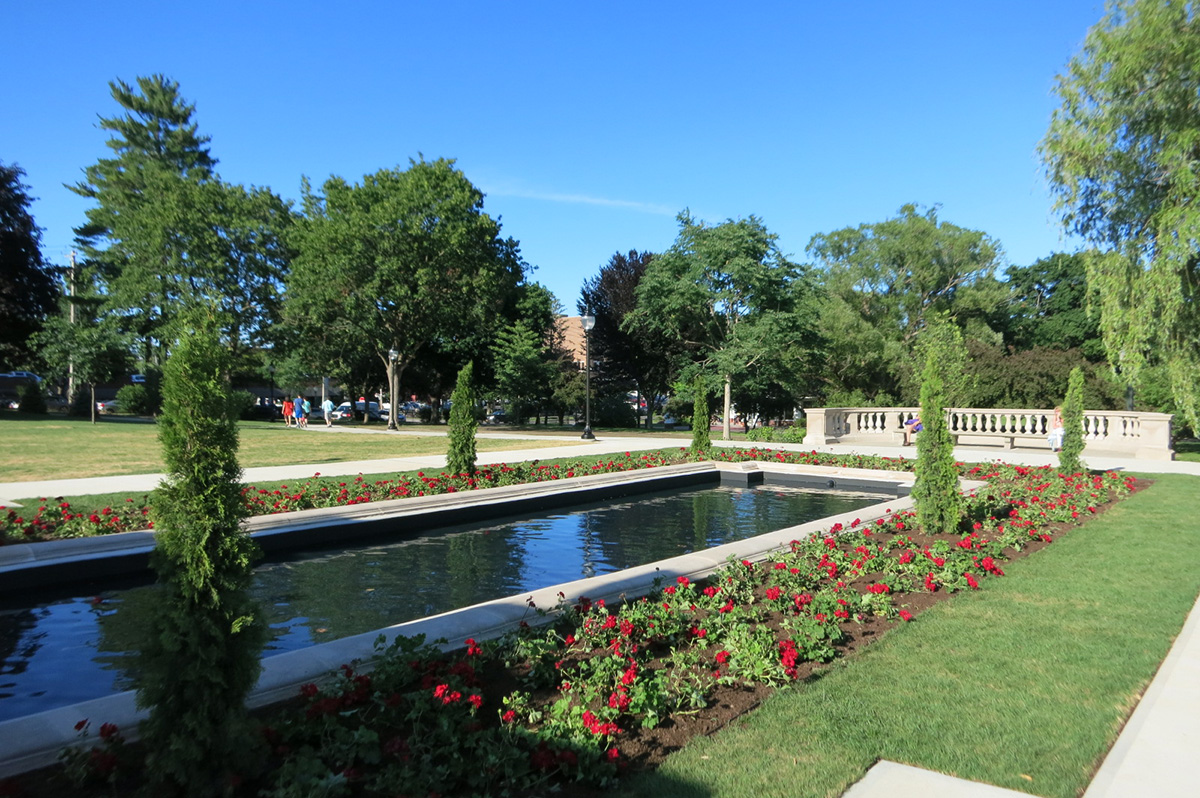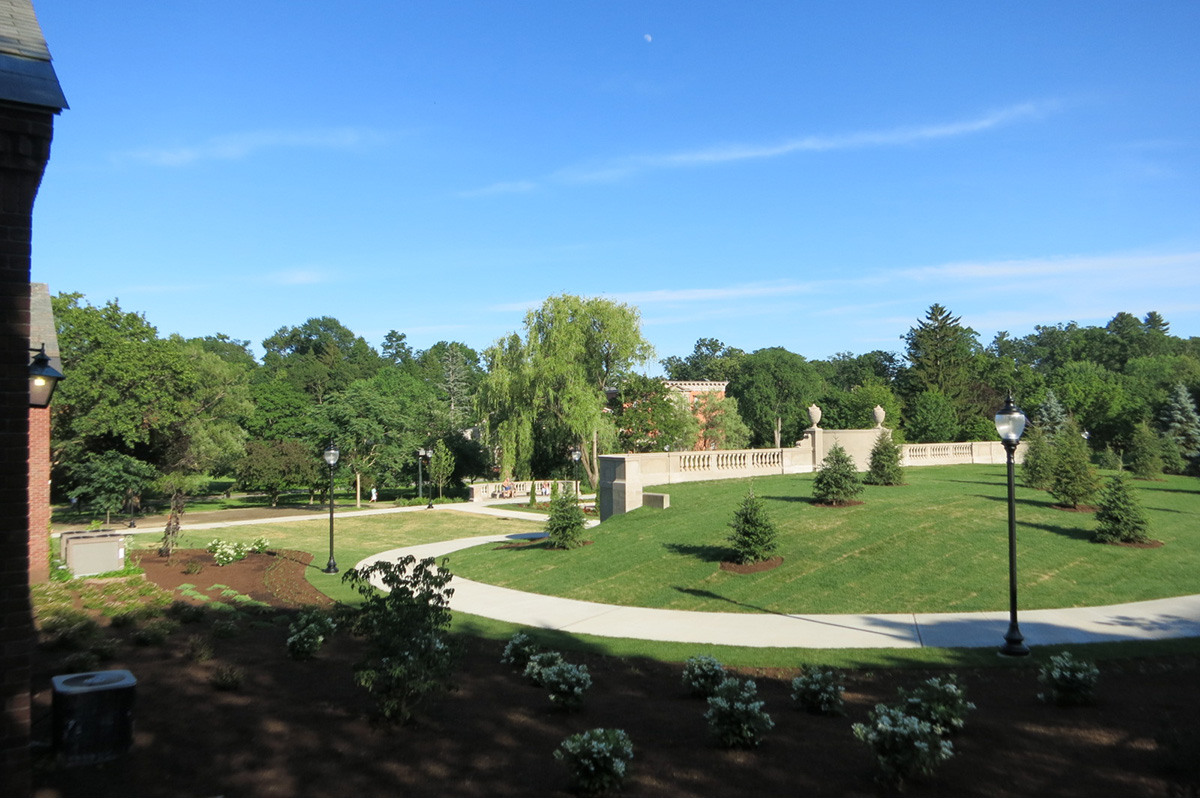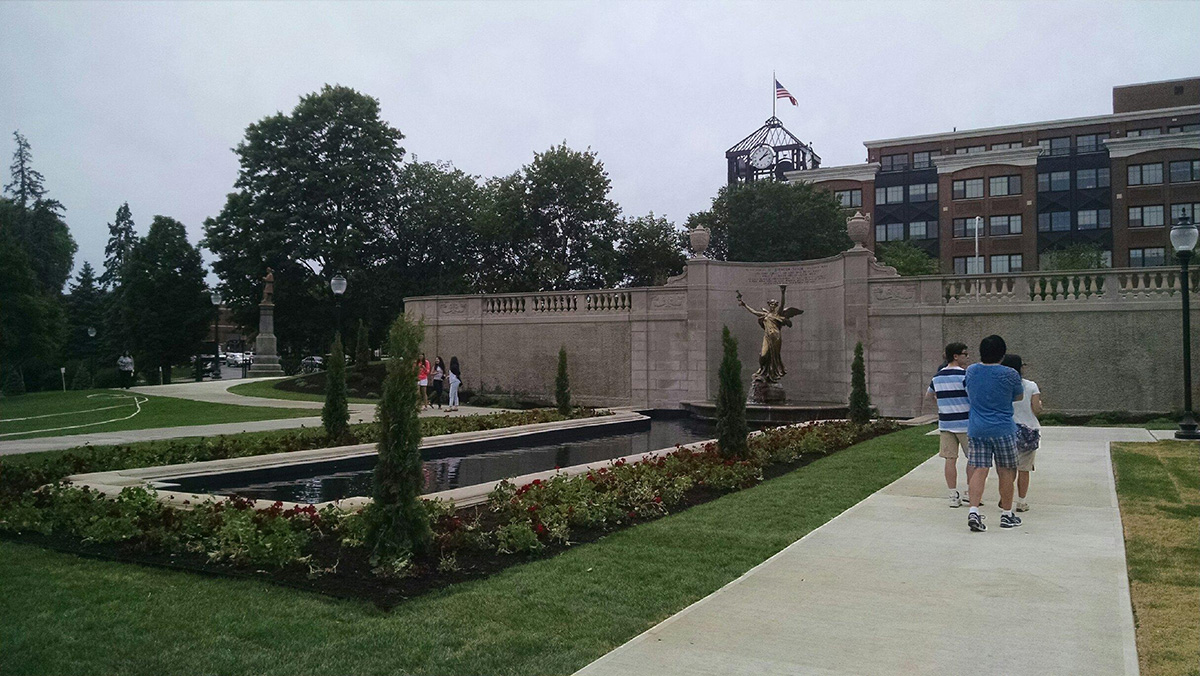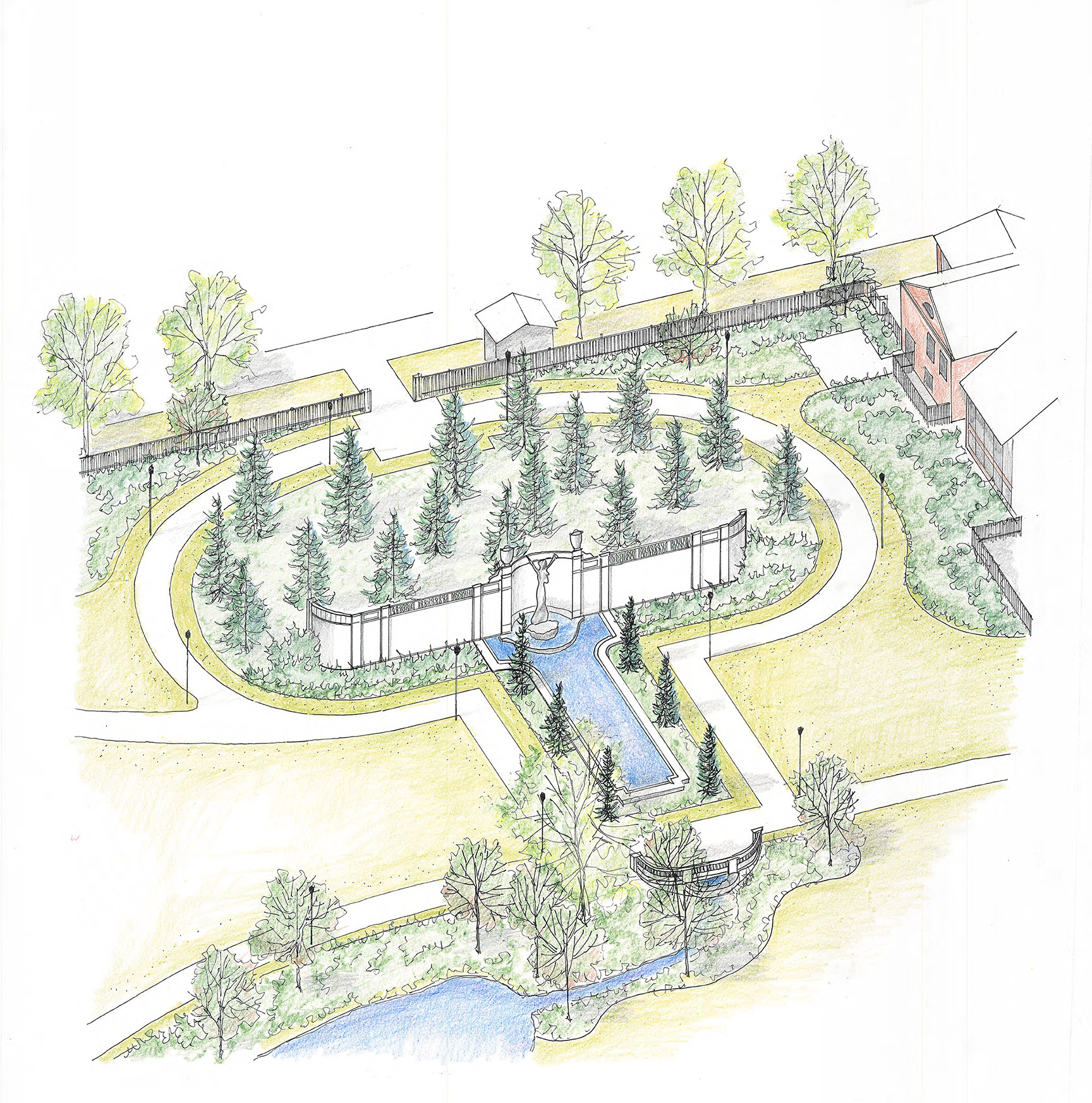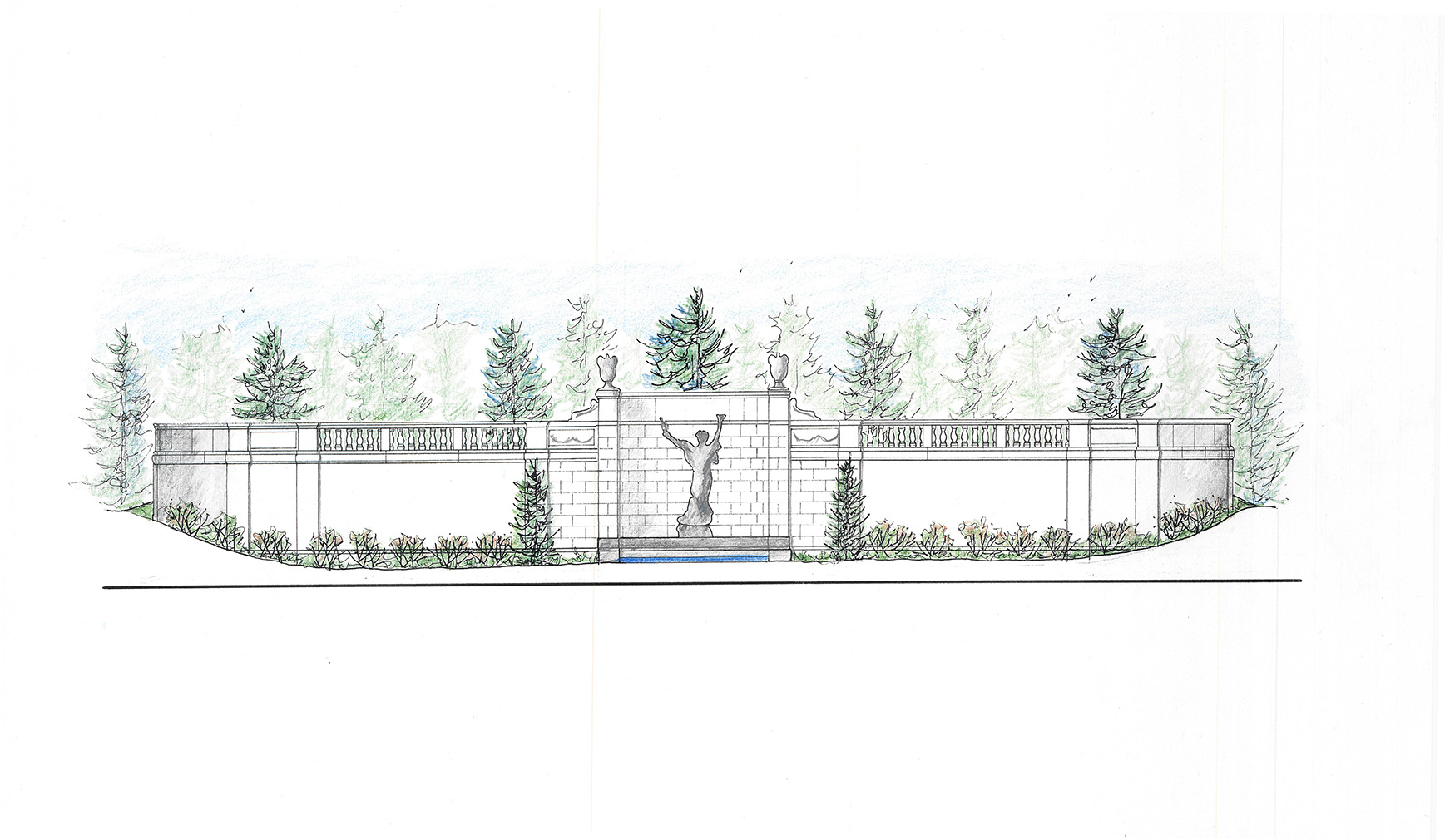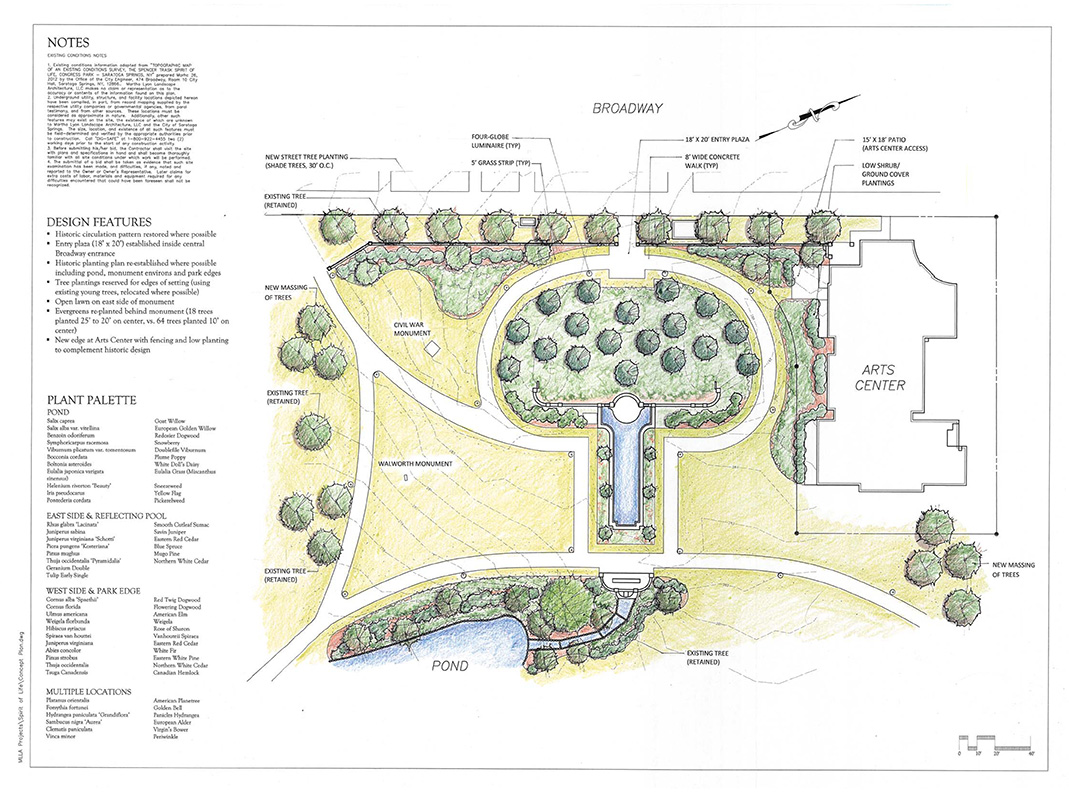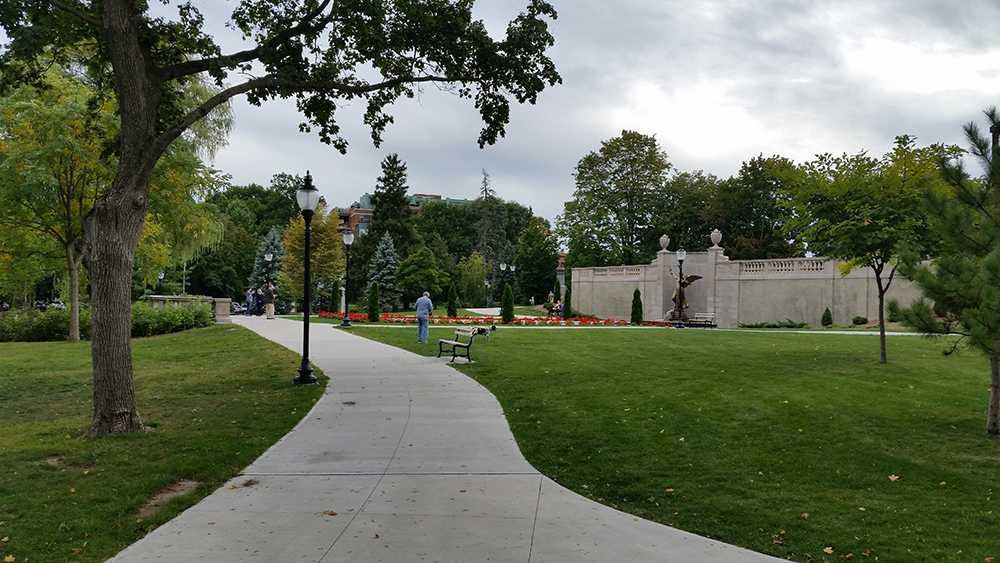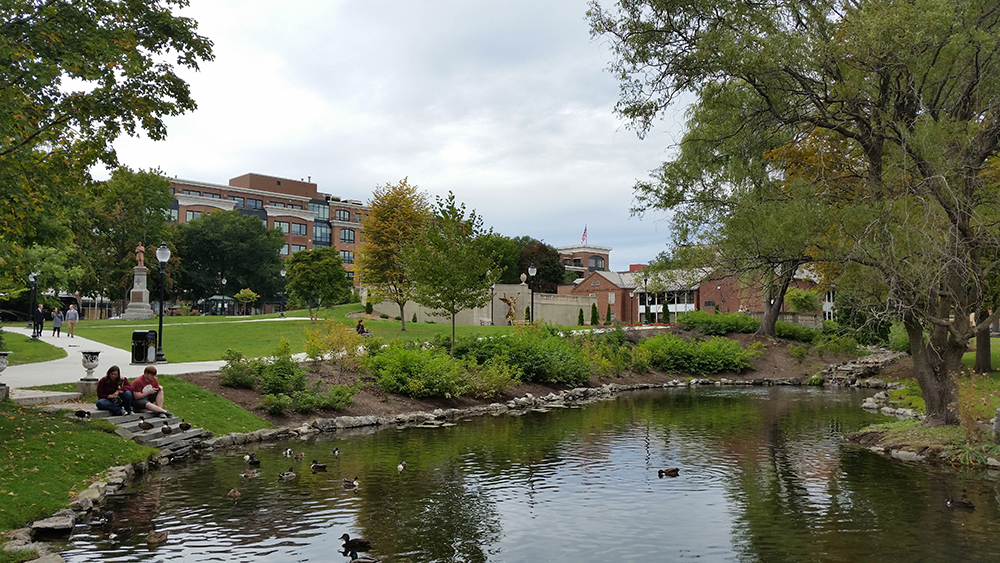 spencer trask memorial & spirit of life

saratoga springs, new york
Congress Park lies at the heart of Saratoga Springs, adjacent to the downtown commercial area and just one-half mile from the historic Saratoga Race Course. Established in 1806, it first served as a private pleasure ground for patrons of the Union Hall, Saratoga's first hotel. In 1876, the park owners hired Frederick Law Olmsted and Jacob Weidenmann to improve drainage and expand amenities, and by 1901, local government took control of the parkland. An addition of land on the northern side in 1913 nearly doubled the park size, and provided a location for what would become the most beloved outdoor space in Saratoga Springs.

The Spencer Trask Memorial, begun in 1914 and completed in 1915, was erected to honor Spencer Trask, a leader in the early 1900s effort to protect Saratoga's treasured mineral springs. Daniel Chester French created the bronze "Spirit of Life" sculpture, and architect Henry Bacon set the work in limestone niche walls overlooking a reflecting pool. Landscape architect Charles Wellford Leavitt designed the heavily planted landscape. On the eve of the memorial's 100th year, the City hired Martha Lyon Landscape Architecture, LLC, to restore the landscape setting. Working with original planting and pathway layout plans, MLLA developed a restoration plan that honored Leavitt's design intent while, at the same time, accommodated contemporary needs for accessibility, safety and ease in maintenance. The restoration was completed in June of 2015, to celebrate 100 years of the Spirit of Life. The project has been honored with professional awards from the American Society of Landscape Architects Upstate New York Chapter, American Public Works Association Capital District Chapter, and the Preservation League of New York State.